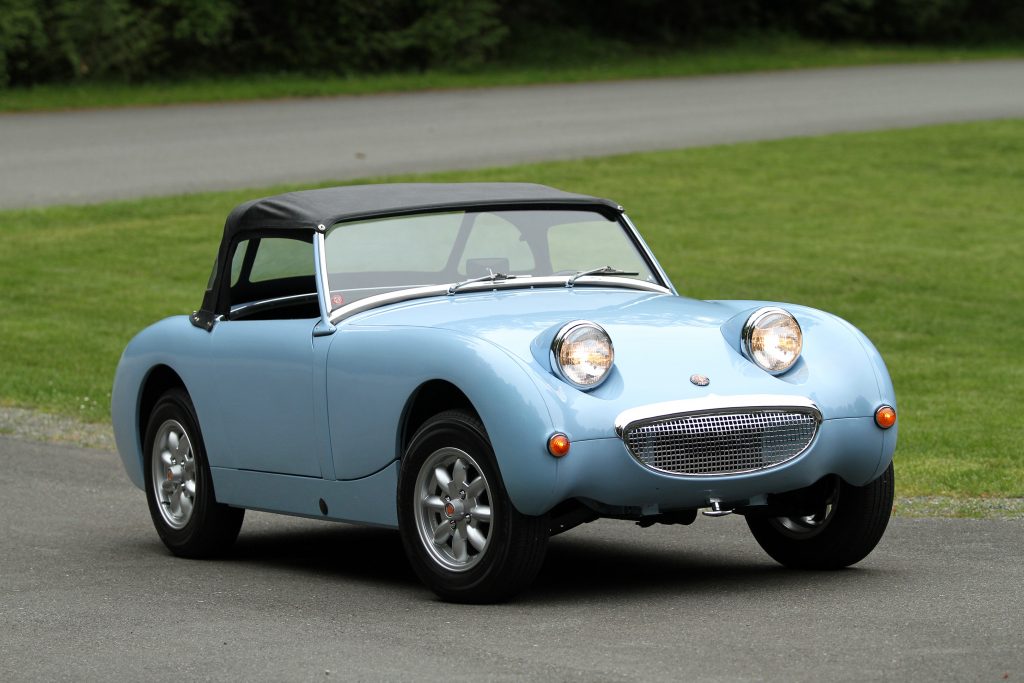 -Fully Restored Bugeye in Iris Blue.
-Exceptional panel gaps and finishes throughout.
-Converted to flip-front hood with reinforcements.
-Upgraded to 1275 and later ribcase transmission with exhaust headers
-Upgraded to front disc brakes.
-Custom Mercedes-quality interior trimming.
-Fitted with Minilite Wheels
-Fitted with rechromed original front grill.
-Comes with original steel wheels and hubcaps
-Comes with softtop and side windows
-One of the best handling and driving Bugeyes.