Naturally a new clutch was ordered and was sent away to be balanced as a single unit with the flywheel. Since the inline-6 has inherent primary and secondary mechanical balance, the flywheel doesn't need to be exceptionally large as in a V8 or inline-4. The total weight of the standard flywheel and clutch is 40 lbs.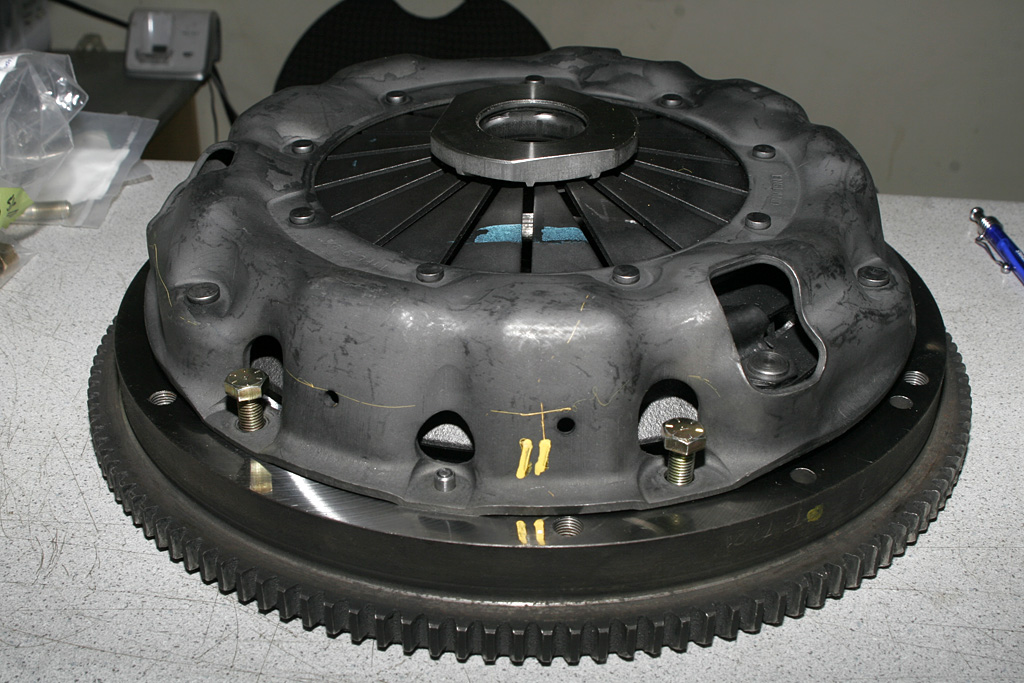 Made from a single piece of steel (instead of cast iron), the ring gear is integrated into the flywheel and gives Jaguar engines a distinct ring noise on start. Unfortunately this also means it can not be repaired easily if there is tooth wear from the starter. If a tooth breaks or there is a trouble spot, the Jaguar manual says to replace the entire unit. Another fix is to machine the entire ring gear off and have a modern replacement shrunk on.
The flywheel has drill holes where the machine shop removed weight from the flywheel to ensure a better rotational balance at all rpms.