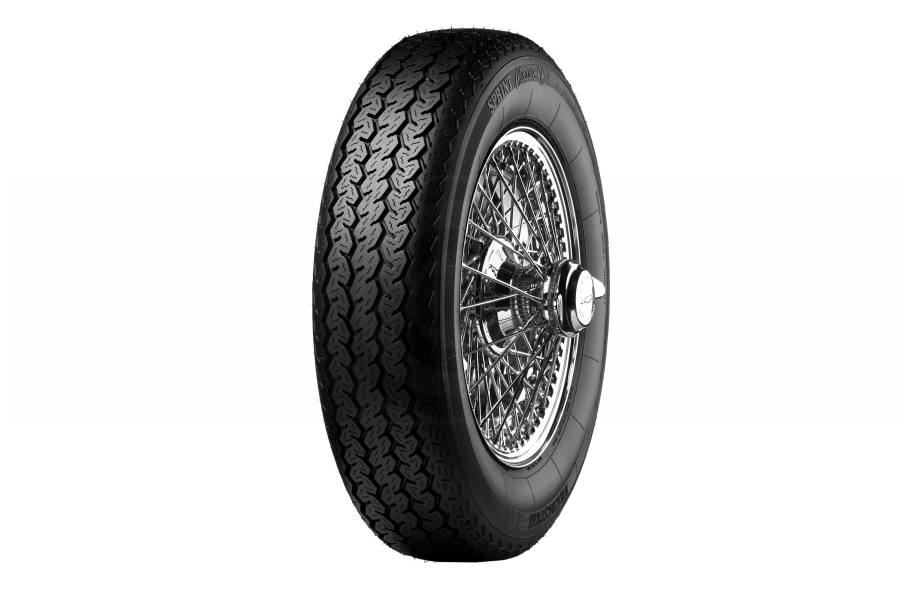 Among the top tires for vintage motoring are the Vredestein Sprint Classics manufactured in The Netherlands. They rival legendary tires such as the Michelin XWX/XAS, Dunlop R5/RS5 or Pirelli Cinturato without the inflated price (££££!)
Fortunately we are able to directly import from Vredestein USA and offer these tires at the US Retail rate with no additional duty or shipping.
These are coming from the distribution center in New Jersey and are some of the newest rubber available in these molds. No old warehouse stock.
Tires are available in the following sizes:
10 Inch
145 SR 10 68 S
13 Inch
6.40 SR 13 (7.00 SR 13) 87 S
205/60 VR 13 86 V
14 Inch
135 SR 14 70 S
165 HR 14 84 H
175 HR 14 88 H
185 HR 14 90 H
195/70 VR 14 91 V
205/70 VR 14 95 V
15 Inch
155 SR 15 82 S
165 HR 15 86 H
175/70 HR 15 86 H
185/70 HR 15 89 H
185 HR 15 91 H
205/70 VR 15 96 V
215/70 VR 15 98 W
235 VR 15 106 V
16 Inch
185 HR 16 93 H
Examples of Usage
MGB: 165HR14 84H
Austin Healey: 185/70HR15 89H
TR6 & Etype: 185HR15 91H