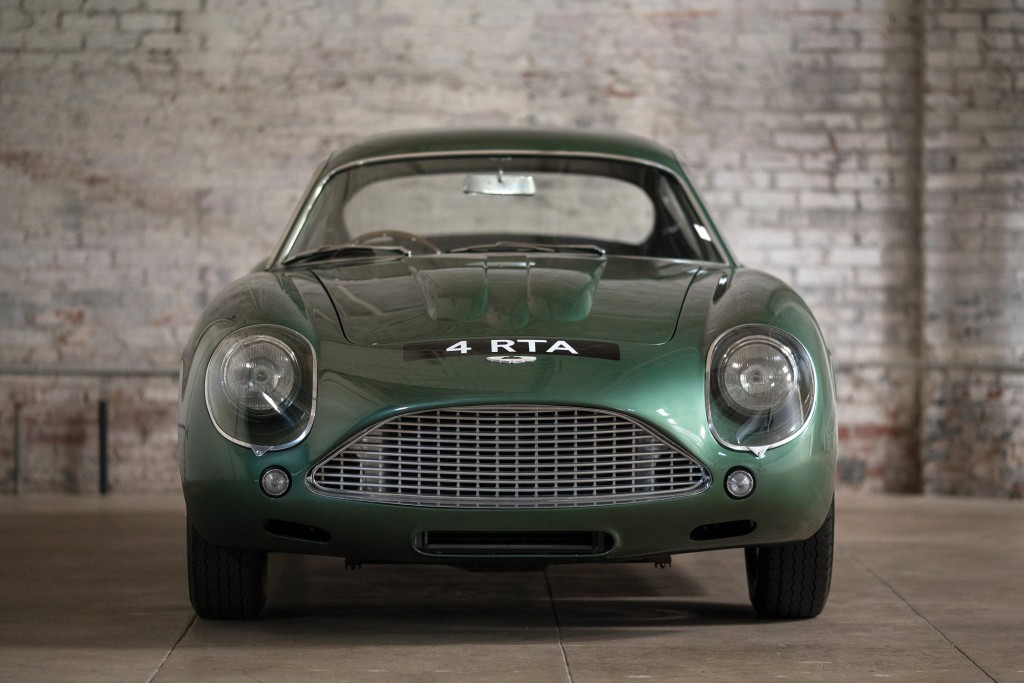 **UPDATE: Sold for $14,300,000 USD**
Tomorrow Rm Auctions will present this 1962 Aston Martin DB4GT Zagato chassis DB4GT/0186/R for sale at their Driven By Disruption auction in New York.
This car belongs to a select few racing DB4s that were send to Zagato in Italy for a lightweight and attractive body. It is 14th of just 19 DB4GTs tailor-made by Zagato.
The Zagato's first owner was Laurie O'Neill of Sydney, New South Wales, Australia who raced it in the South Pacific GT Championship. It subsequently stayed in Australia for over 30 years.
In recent time Peter Read commisioned a top level restoration by RS Williams Ltd with assistance from Carrozzeria Zagato's own facilities in Italy. The result was shown at the 2002 Louis Vuitton Concours, Villa d'Este, and Pebble Beach Concours d'Elegance.
RM Auctions expect $15,000,000 – $17,000,000 for this car and desribe the oppurtunity in their own words: "With only 19 DB4 GTs graced with coachwork by Zagato, just having the opportunity to see a DB4GT Zagato is a dream few realize. So treasured by their owners, not a single example has traded hands for the greater part of a decade. While its direct competitor from Italy would be the Ferrari 250 GT SWB Berlinetta, it would be more appropriate to compare the car to the vaunted 250 GTO, though both were produced in greater numbers. Both Aston Martin and Ferrari pushed the envelope of performance when these models were new, both boast wins on the world's most competitive stage, and both boast handcrafted aluminum bodywork with designs worthy of inclusion in any major art museum. However, in terms of rarity, nearly half as many DB4 GT Zagatos were built compared to the 250 GTO."