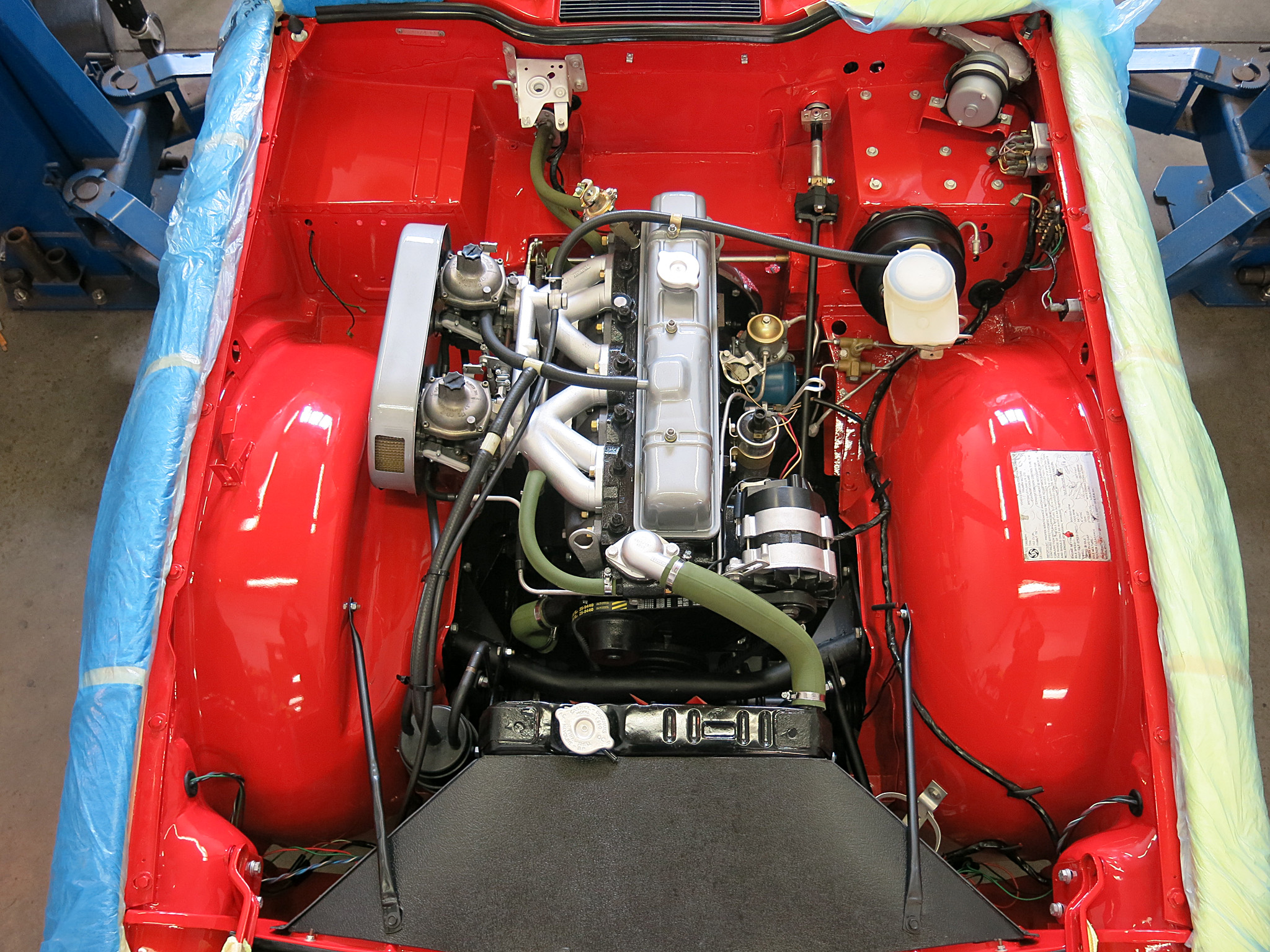 After another week, the engine bay of the TR6 is nearly complete!
An important step included the decision to acid etch the carburetors to retain the original aluminum-alloy finish and texture which would be lost forever with blasting or painting. Afterward a light spray of oil made them look good enough for any concours in the world.
On Friday we also got our shipment from The Roadster Factory  which included some impressive lenses that included reflective edges only seen on the early cars.They also supplied items like the white washer/overflow bottles which would be impossible to clean to a new level.