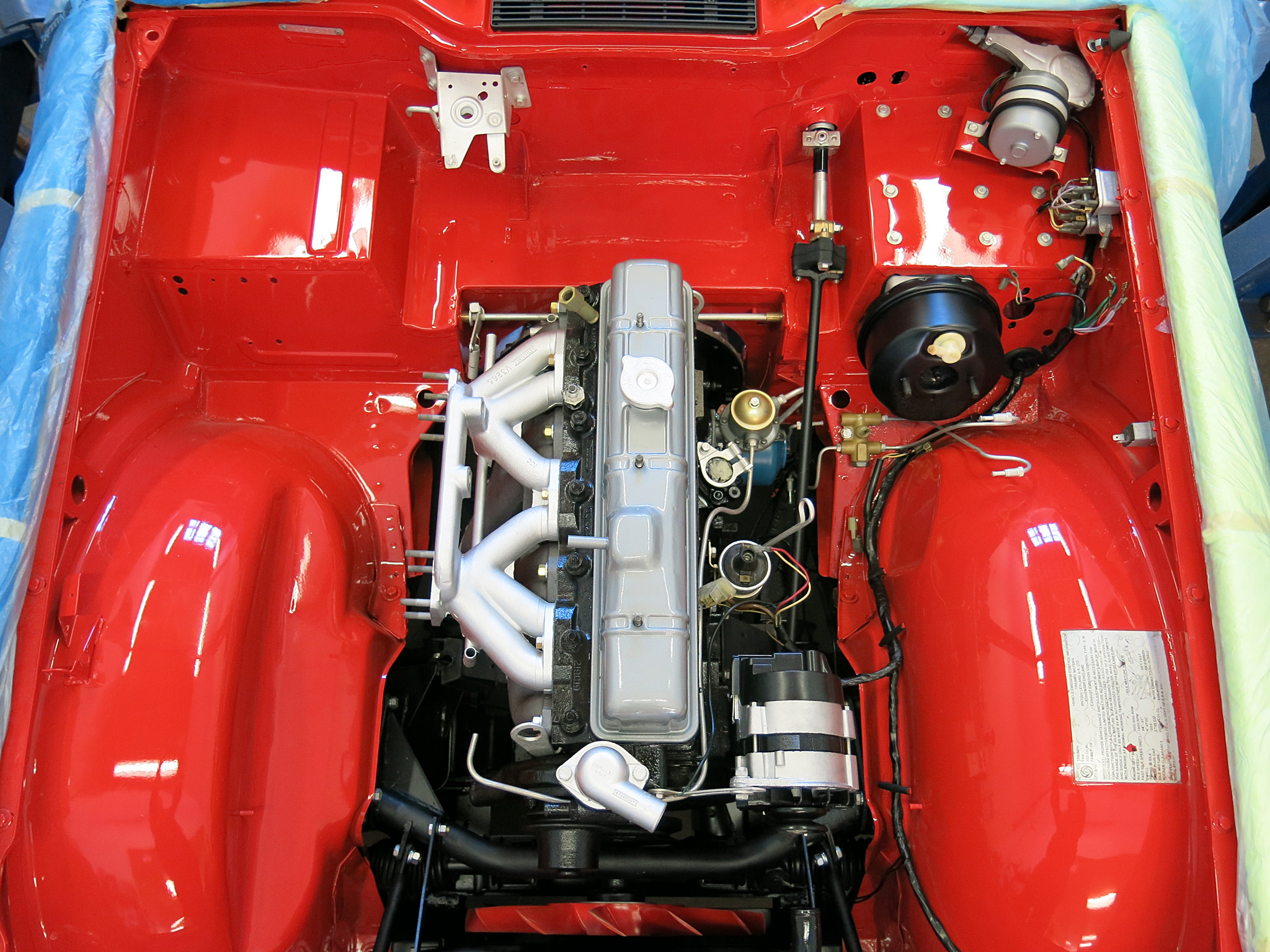 Another week and more good progress done on the 1973 TR3.
The engine is in with the intake manifold and thermostat housing painted with Würth Aluminium Spray Perfect Matt which has aluminum corrosion protection and nicely matches the silver CAD on brackets close by.
Both the starter and alternator were professionally restored by Brian Roberts Auto Electric who rebuilt and refinished the entire units.
The original grill was put back in place which took considerable work. The original pieces were rubber-dipped and the surround piece inevitably corroded badly under the top surface. The only option was to manually remove the rubber and get all the pieces coated by  Professional Components Ltd who are always enthusiastic about automotive jobs. The result is a perfectly matching front grill that closely resembles the original finish.