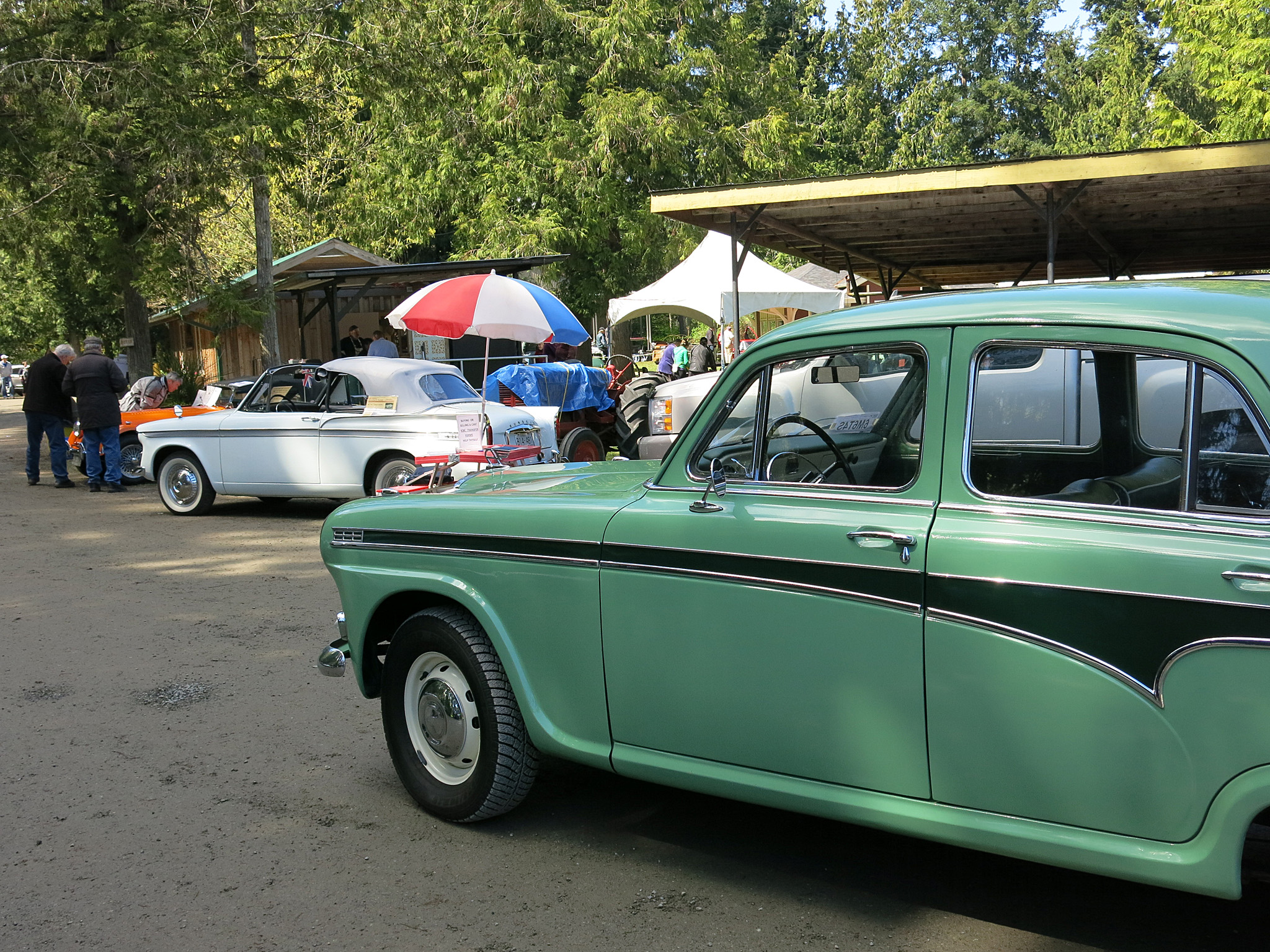 Today was the Restoration Fair & Swap Meet held by the Old English Car Club (OECC) at the Saanich Historical Artifacts Society (S.H.A.S.).
It brought together all marques and local clubs to start the summer classic car season. We brought out a MGB shell almost completely stripped in support of the show's main theme.
As with the previous years we enjoyed the laid back, park-where-you-want atmosphere and the many people helping eachother out to complete their projects.