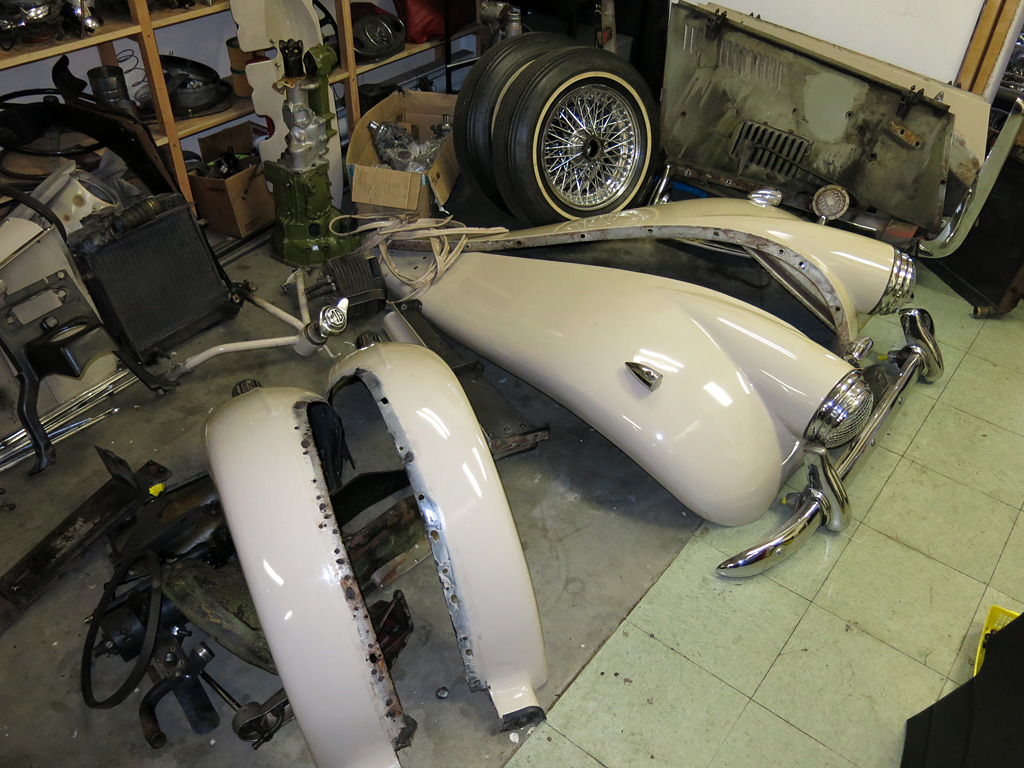 With ambitious eyes we begin our third winter restoration. This MG TF was a long time gift that has remained in the same family for considerable time. The goal is to turn it into a showcar which will mean a complete frame up job.
Being the last of the T-series MGs this model still retains the wood frame central tub with sheetmetal overtop. MG certainly made a great leap when they went from this model to the MGA.
They certainly come apart fast. We are happy to report this a matching numbers car with an original wiring harness and no missing pieces.
Still attached to the front windscreen is an inspection sticker that was in BC required for all cars. This drive-through service is long gone but you still see the stickers every now and again. This car was inspected in October of 1982 and that is probably around the time it was last used.