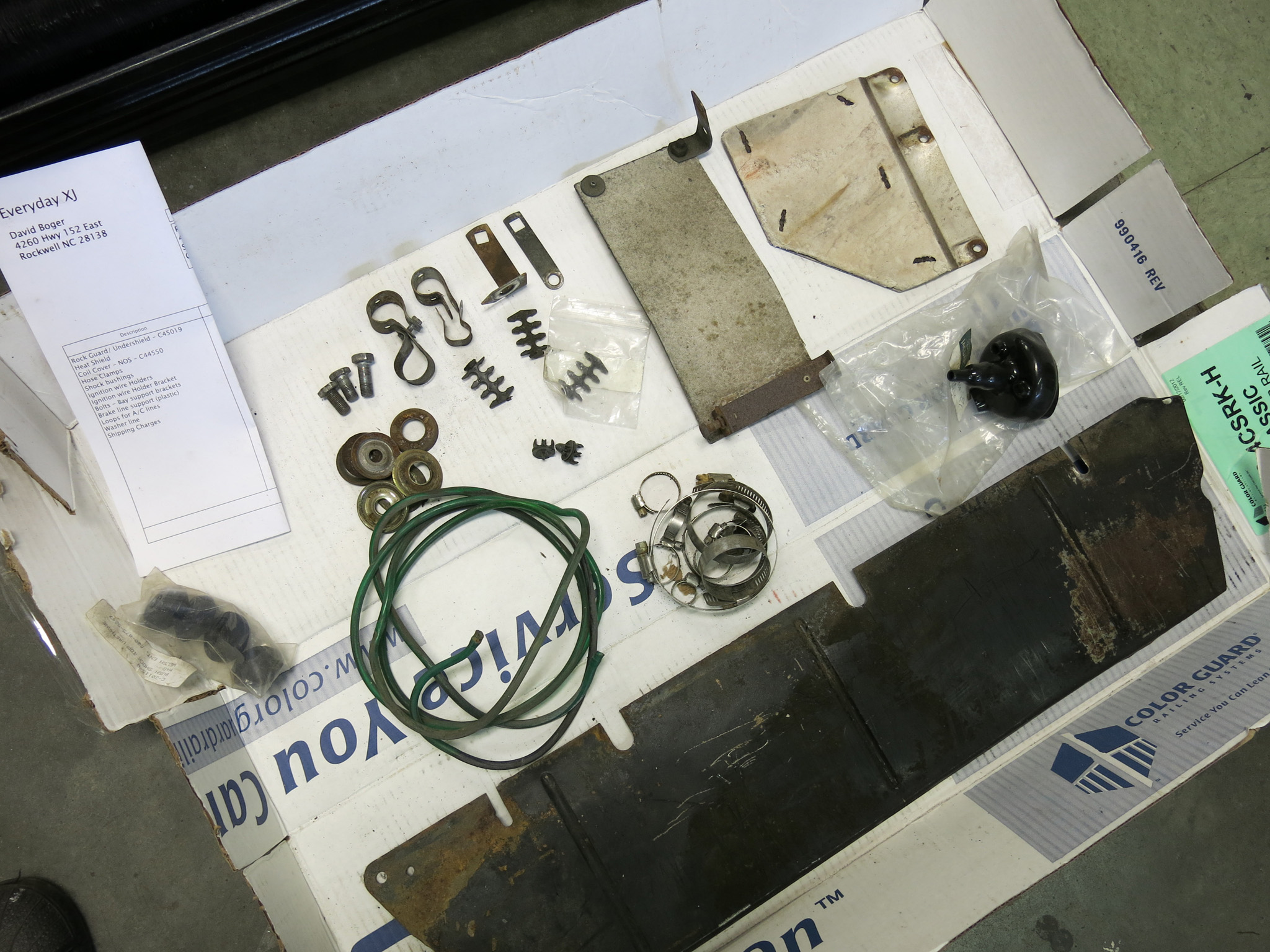 Today we got some of the final pieces for our Federal XJ6C from David Boger at http://www.everydayxj.com/.
Included are some very rare pieces like the often missing undershield that protects components beyond the front valence. Also included are the fragile exhaust manifold shields and some fitting bits that the engine lost during its first rebuild.
Many thanks to David at Everyday XJ who carefully found the parts and shipped them to us at a very reasonable rate. His impressive NLA NOS stock extends from the E-Type to the 2009-2012 Jaguar XF. Great business!