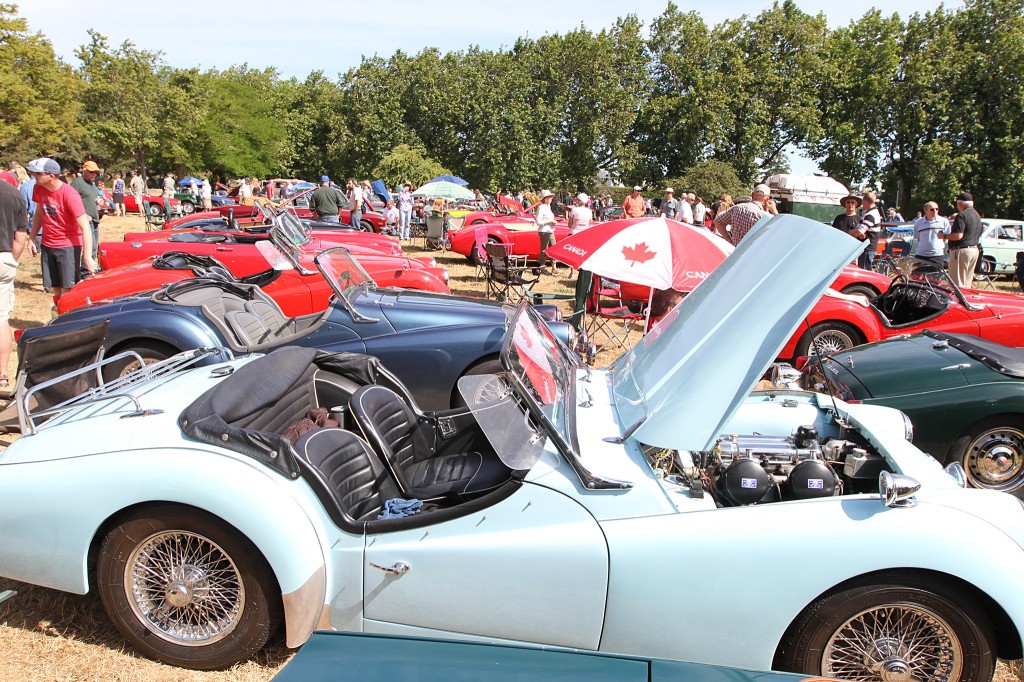 Today was the annual Father's Day picnic at Beacon Hill Park organized by Jim Walters of Bristol Motors fame.
There was a special occasion to honor Bill Small and two of his three Triumph TR3s were on display. He was a regular around the shop and will be sorely missed.
Several great new cars were on display including Nick Stepushyn's Princess 3-Litre Mark II, Dennis from Nanaimo drove down his 1962 E-Type which he has owned for 40 years. Jason and Tina from Jetstream also brought out their 1959 Bugeye which we helped resurrect from deep Cowichan and this highly original car now has a new bright red interior.
Other recently completed cars included Chris Yarrow's magnificent Austin Healey 100M and Steve Clark Racing's Aston Martin DBMKIII which has finally been completed by Jetstream Custom Auto and Styles Auto Upholstery.