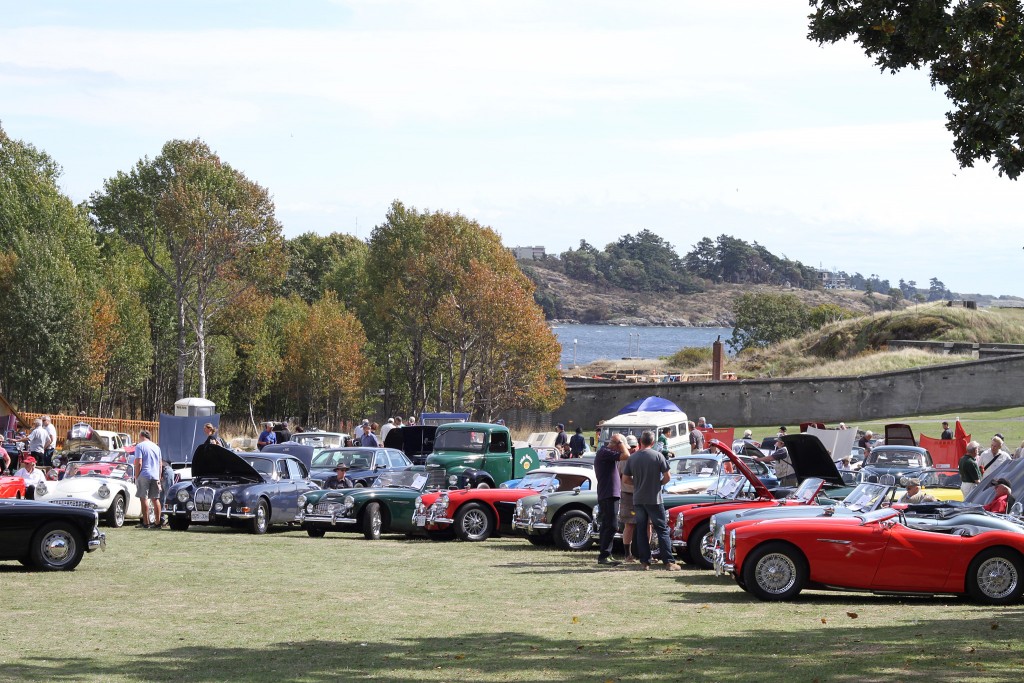 Today the annual English Car Affair in the Park at the Fort Rodd Hill & Fisgard Lighthouse National Historic Park, Colwood, BC was held by the The Old English Car Club OECC.
Centered in field was a great display of MGAs surrounded by many of the great cars from the local area.
Interesting debuts included Malcom Mackenzie's freshly restored Triumph GT6 and Paul Watkin brough along a very rare 1981 Aston Martin V8 Volante.
We also spent some time with Cam and Karen of Coventry Woodworks to see the incredible wooden dashboard restoration for our Austin Healey BJ8 project.