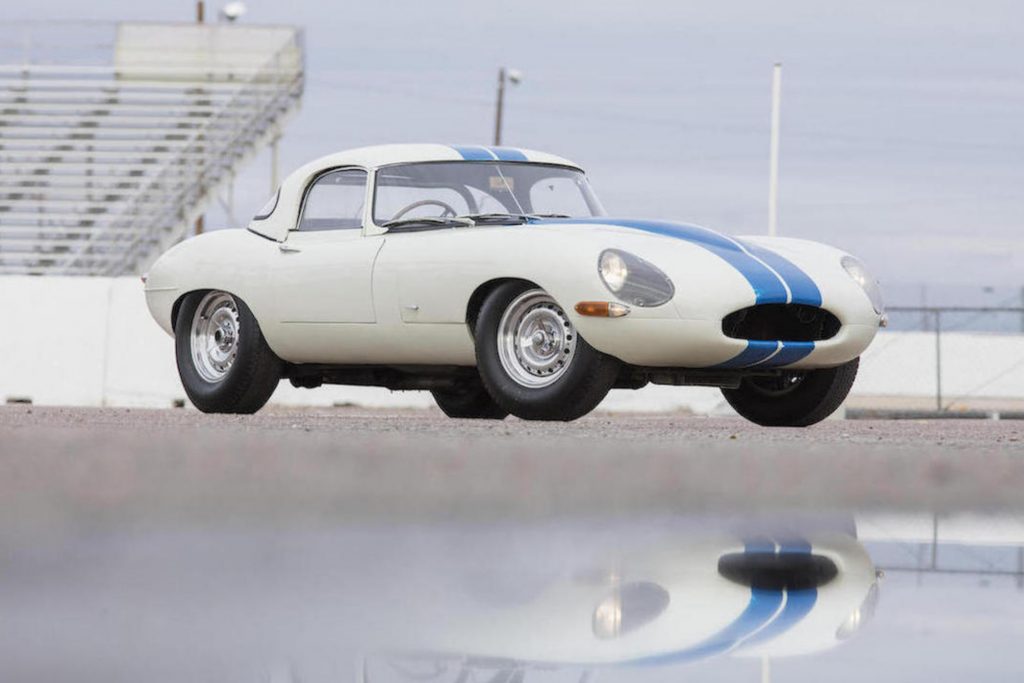 Bonhams have anounced this 1963 Jaguar E-Type Lightweight, chassis number S850667, for their upcoming auction in Scottsdale.
Jaguar developed only 12 E-Types from the factory with a lightweight aluminum hood, wide-angle head and Lucas mechanical injection.
This Lightweight was first delivered to racer and dealer Bob Jane in Australia who raced many events and used it to win the Australian GT Championship.
Bonhams will sell this car at their Scottsdale Auction on the 19th Jan 2017.
UPDATE: Sold for US$ 7,370,000 (CA$ 9,855,087) inc. premium