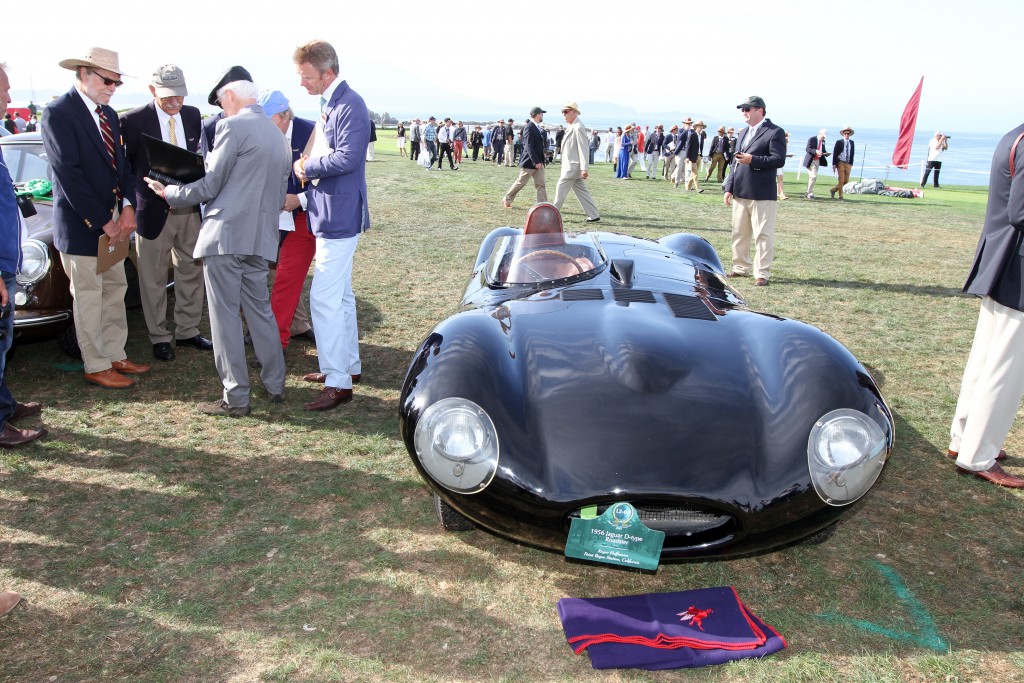 The world's best D-Type is this black example, XKD524, bought by Paul Pfohl in 1956 for $9,925 USD.
Paul raced it at Riverside, Watkins Glen and at the Lake Erie Race in Dunkirk, NY before putting into long term storage in 1967.
It was stored for a remarkable 35 years and stayed with the family until 2003 when it appeared on ebay with the description: This is a rare opportunity to purchase the most unmolested, one family owned D Type in the world and the most unique D Type to be offered since the highly publicized sale of the 1956 LeMans winner in 1999.
A low milage of 6,230 miles from new with all original fit and finishes make this an fantastic and authentic reference car.
We had a great oppurtunity to photograph XKD524 at the 2015 Pebble Beach Concours d'Elegance and Tour d'Elegance.
On the Tour d'Elegance
At Pebble Beach Concours d'Elegance
Details of XKD524
Paul Pfohl's racing days and original reciept