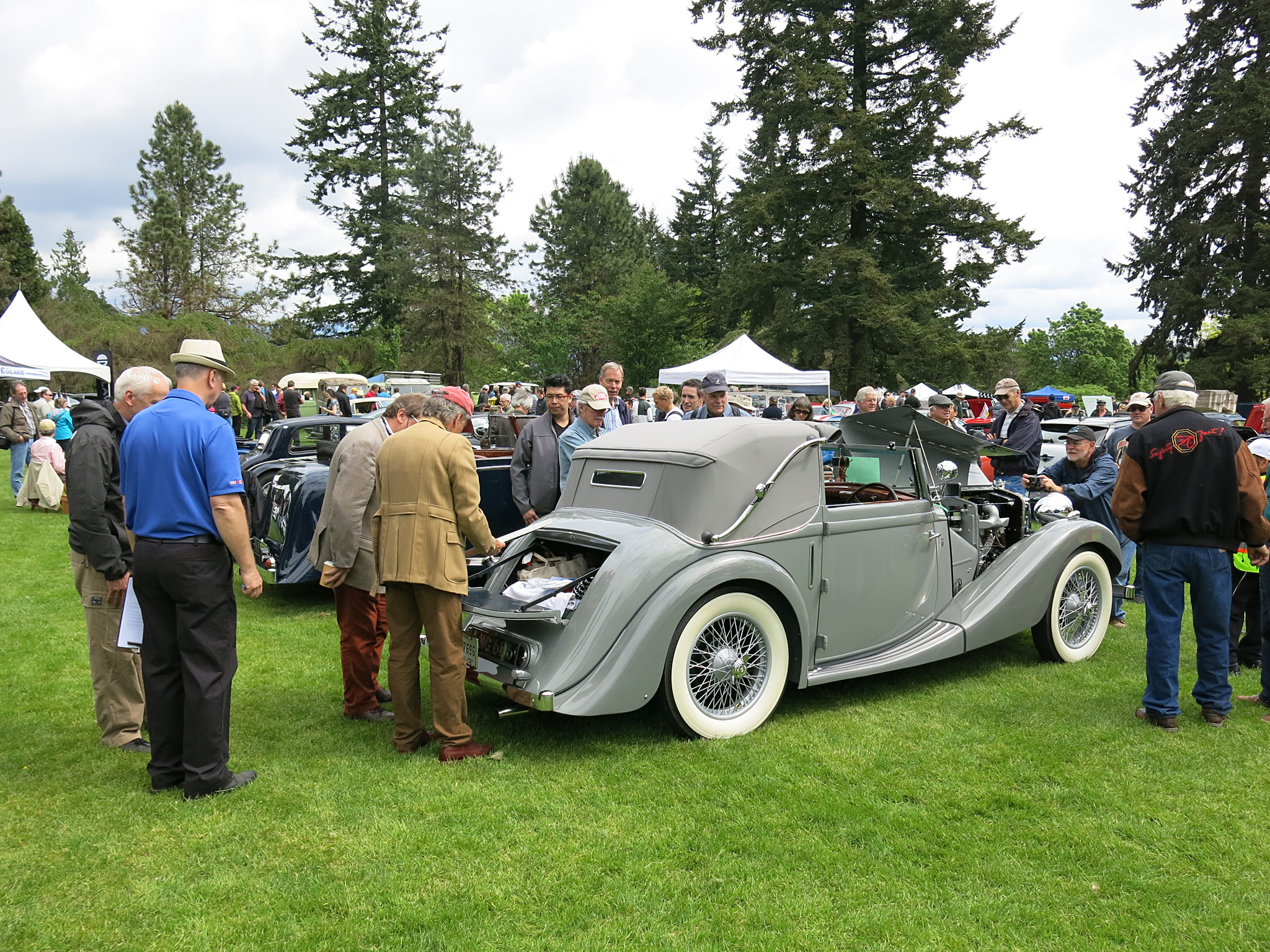 Well there isn't explicitly a "Best of Show" listed for the Vancouver ABFM, but Colin Fitzgerald's 1938 MG VA Tickford Drop Head Coupé won the award for best restoration over $100,000CAD which is the top category at this event.
The MG VA is a somewhat rare model being the smallest of three chassis available with Roadster, Coupe or Tickford Drop Head Coupé bodies.
Colin's car is chassis 1520 and it was originally sold by University Motors in London. Afterward it spent a good portion of its life in Cannes before coming to Los Angeles in 1968.
Colin acquired 1520 in 2002 and spent ten years restoring it back to its original colors. The entire body was nearly rust-free requiring only a single small patch. Furthermore Colin says getting the dashboard details just right took considerable time.
The result is a stunning showpiece that is likely the best restored VA in the world.