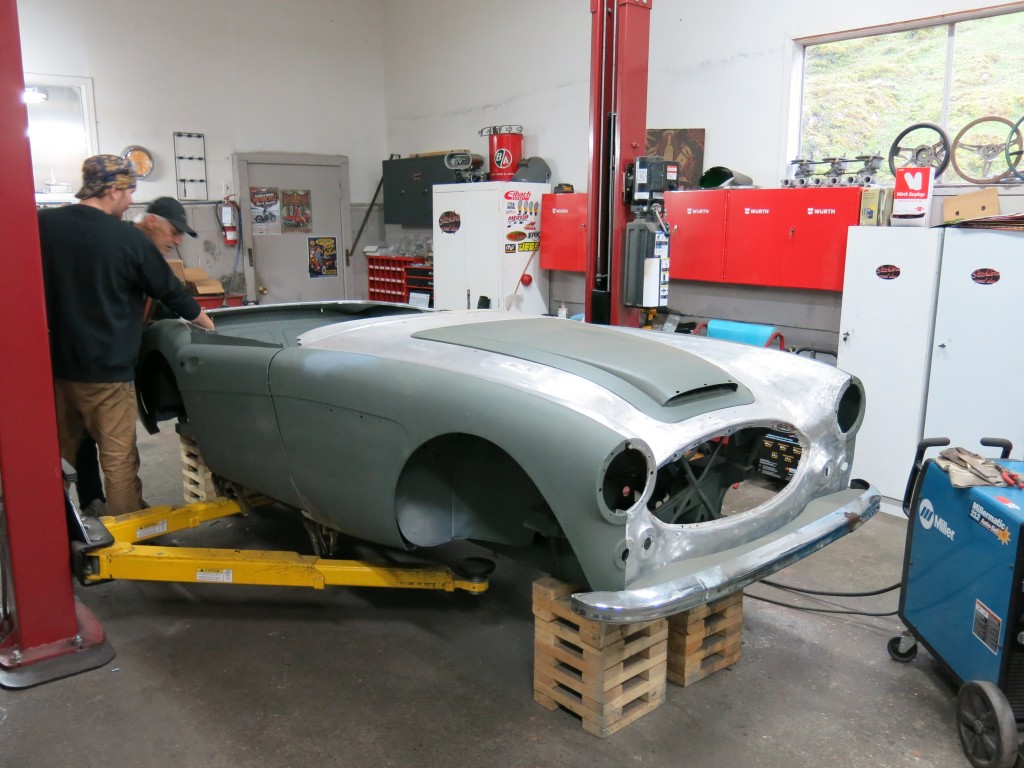 Once our BJ8 project was stripped bare and blasted, we then had a unique opportunity to address the weakness of the original design and deal with any present or future problems.
We trusted Steven Gicas to do the job. Trained by Roy Moore for Jetstream, he has put together several of the Hugh's brothers Healeys and will be working on more Healeys in the future.
After cutting away the inner, intermediate and outer sills, we decided under Steven's guidance to replace all 10 floor board pieces. These were simply tacked onto the chassis by the factory with little regard to corrosion protection between the floor and chassis. Steven applied weld-through primer the entire 'sandwich' surface which when combined with seam sealer should outlast the intended lifetime of the structure. This also refreshed the flanges that the inner sill attaches to.
We also spent considerable money to get the fenders, doors, sills, shut panels and hinge panels sufficiently lined up. Steven weighed down the chassis to mimic the 690 lb engine and transmission, but I would recommend leaving the engine in for this process otherwise.
This leaves the Healey ready for Trevor Black to do final bodywork and prepare it for one his superb topcoats. It will be going back to its original hue of dark Britsh Racing Green GN25.