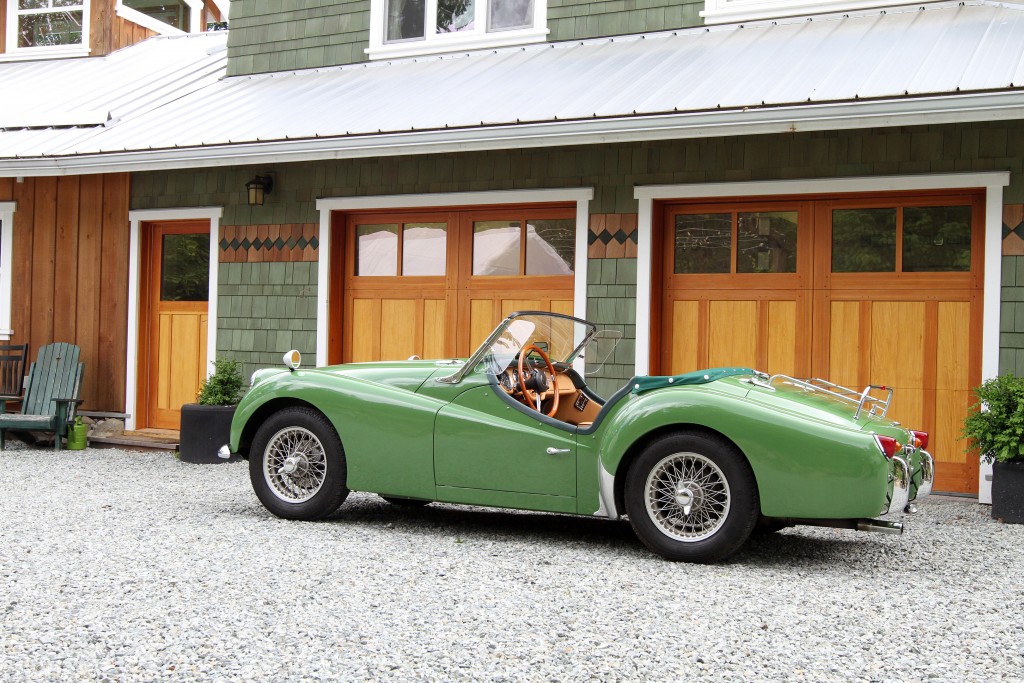 -Fully restored TR3B with exceptional finishing by Coventry Woodwooks
-Fitted with desirable overdrive.
-Body off restoration with assistance from Peter Lee from 2003-2005
-Rack & Pinion conversion for much more direct steering
-Numerious touring upgrades for long distance driving.
-Custom interior with wooden wheel, wooden gauge fascia, armrest.
-Complete weather equipment in dark green canvas.
-ready for shows or drives of any length.