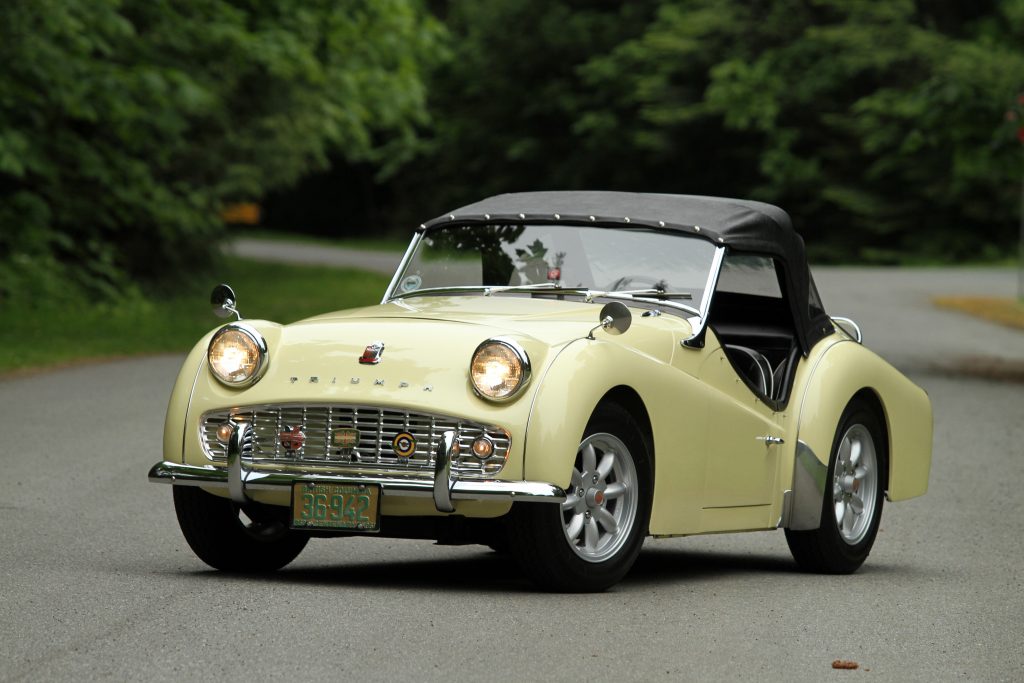 -Restored to award-winning condition in 1984
-Best In Class at the 1985 Forest Grove Concours d'Elegance
-Won its class, the Senior Trophy, and the Preservation Trophy at the VTR Nationals.
-Multiple other awards from 1984-2003.
-Repainted in Primrose Yellow in 2001
-Mercedes-Quality leather seats over original spring-cushions.
-Fitted with Minilite wheels, stainless exhaust, overdrive and alternator.
-Driven a reliable 58,000 miles since restoration.
-Comes with quarterwindows, sidecurtains and softtop.