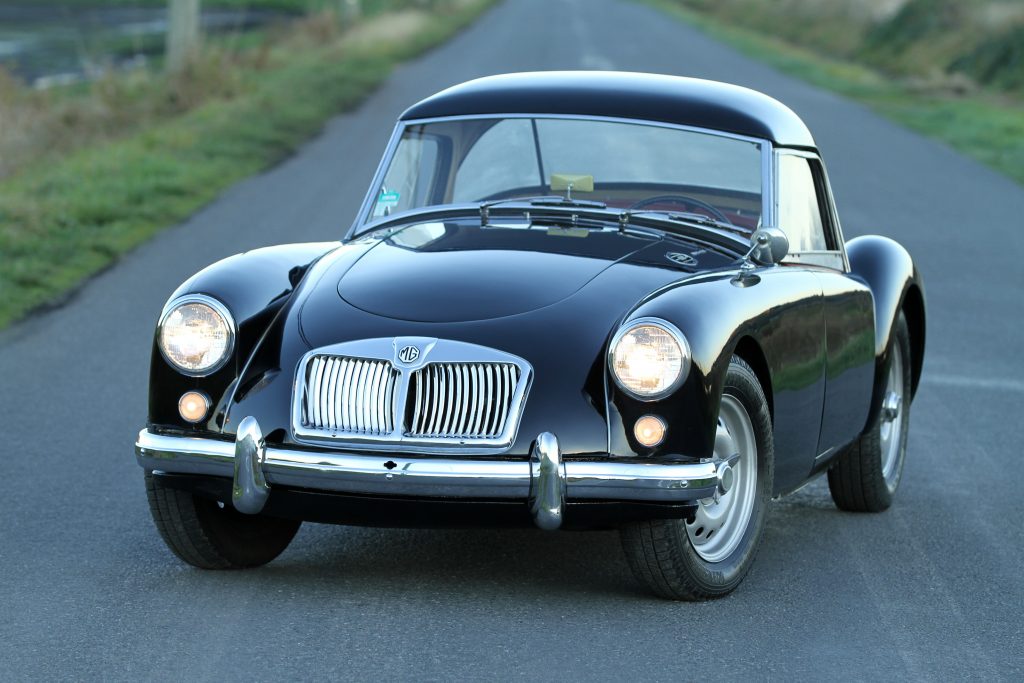 -One of just 1788 Twin Cam MGAs produced.
-Over 55 years of continuous family ownership
-Largely unmodified and highly original car
-Factory Hardtop included with original upholstery intact
-Untouched factory original leather seats
-Comes with original Twin Cam workshop manual
-Repainted Black in 2001 and refurbished until 2007
-Rebuilt engine by Thompson Automotive Machine in 2005, pistons 0.30, std rod and main bearings.
-Cylinder head rebuilt by Thompson Automotive Machine in 2004 with new seats & guides
-Other recent work: overhauled Generator, Recore radiator, rear brake calipers
-Recently serviced at Owen Automotive
-Fitted with Twin SU H6 manual choke carburetors
-Mileage listed on speedometer reads ~70,935.
call Richard Owen 2508917475