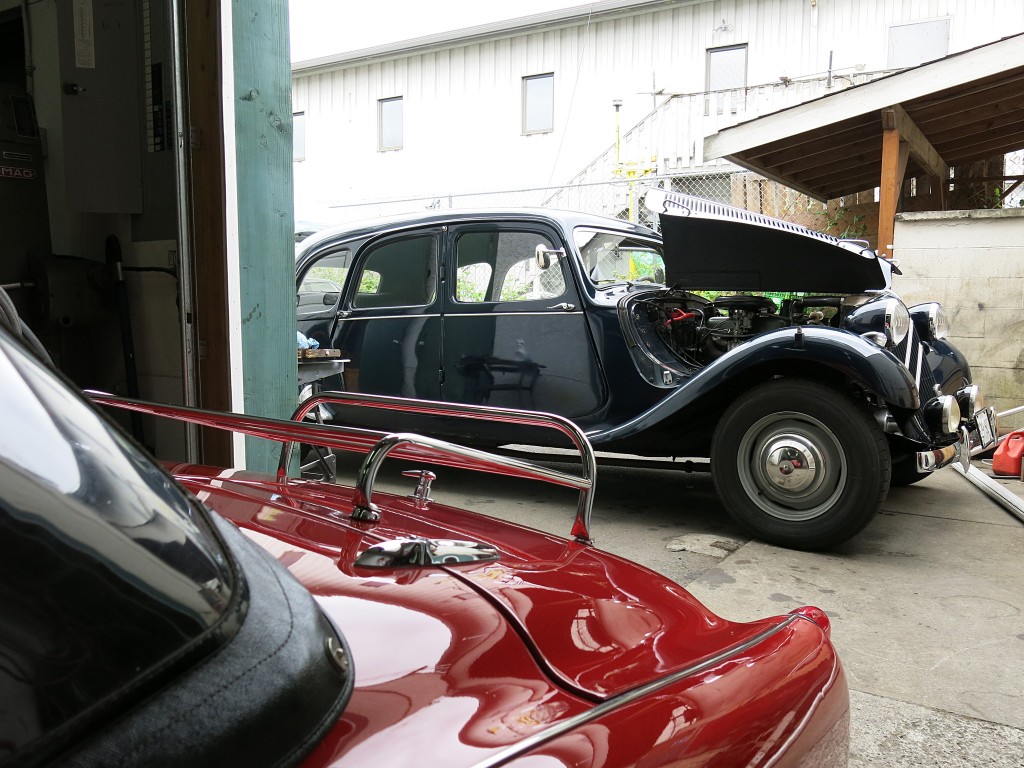 This week we serviced a French car! That being the this 1955 Citroën Traction Avant with the 9-window Familiale body.
The Traction Avant dates back to 1934 and was notable for using a front-wheel drive system combined with a steel monocoque chassis.
This particular car was purchased from Chicago, but appears to have spent much time in Europe.