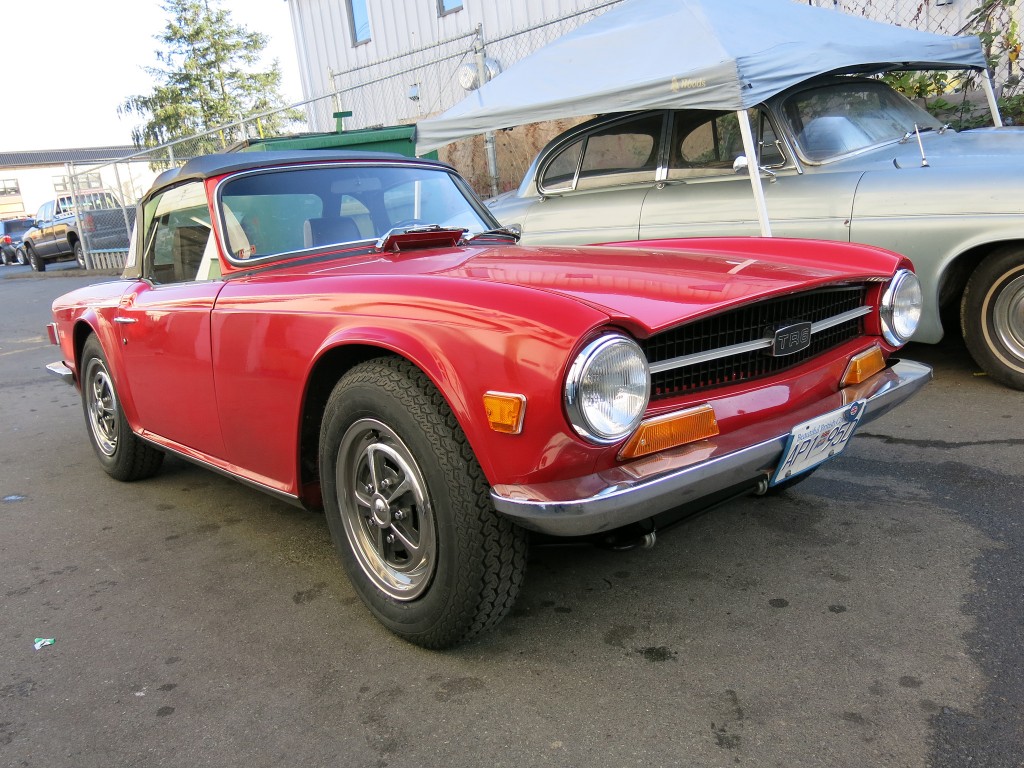 Today we had numerous interesting cars come into the shop including Geoff and Nikky Cramb's 1969 Triumph TR6.
This first-year-model has all the hallmarks of the early TR6 including the rare hubcabs that were also fitted to the 250 TR250. The steering wheel and seats also set it apart from later editions.
Geoff's car is also special as it comes from California which preserved the many original bits including the soft-top by VBack Plastics.
We also sold Geoff 4 new Vredestein Sprint Classic tires in 185HR15 which were fresh off the boat and fabricated just earlier this year Holland.