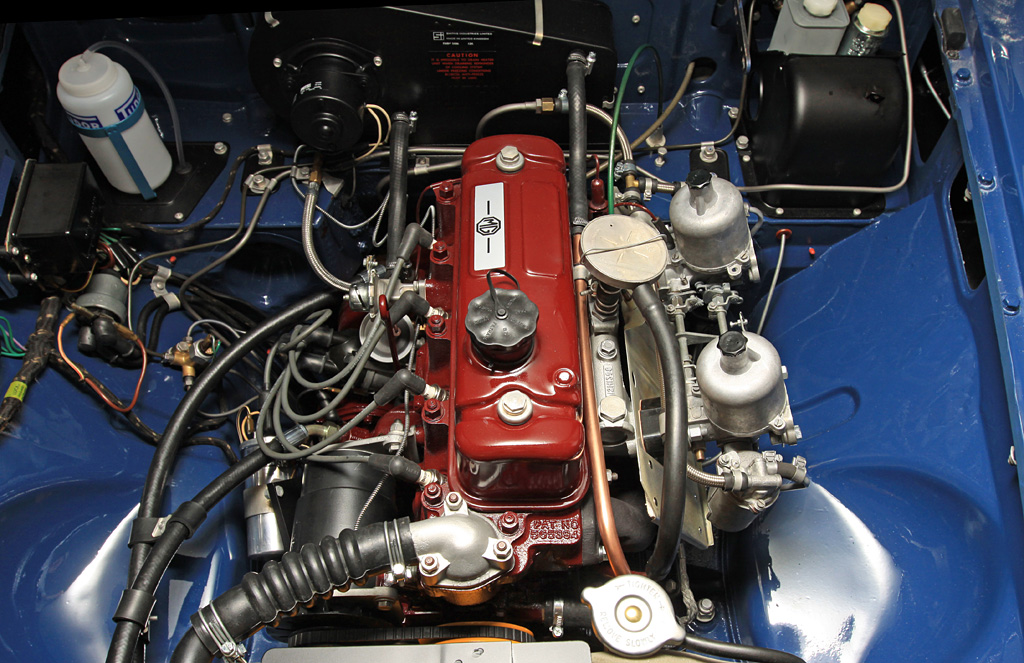 Just completed this early MGB engine bay which included a respray of the entire bay and every component.
The car was never dismantled so maintaining the original configuration was essential. This included carefully cleaning and retaining the original wiring harness, as well as every fastener. All the bolts and hardware were CAD plated while the black bits were sent to Professional Components for flat-black powder coating.
The last picture shows the same car before the work.