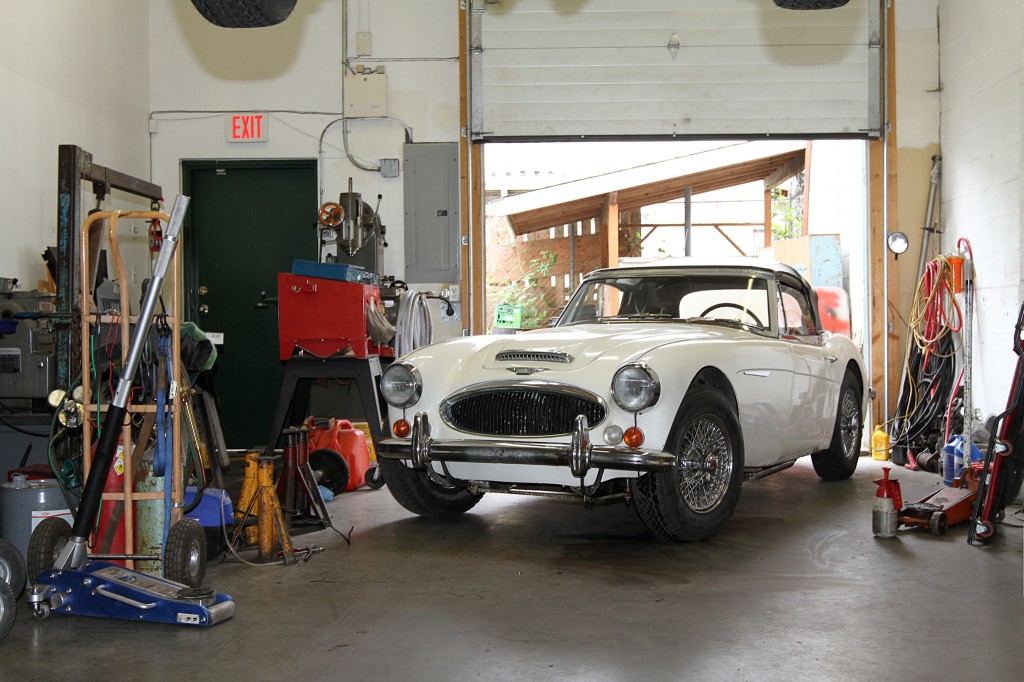 Today we can announce our latest restoration will be this lovely 1967 Austin Healey BJ8 which has been driven and loved by the same owner for 34 years!
The time has come to renew most the systems so the owner can continue to use it rain or shine with no worry.
The car has a striking patina, and original pieces under the newer coats of paint it has had over the years. The original interior and trunk upholstery wasn't spared from a coat of white or two.
Earl Kagna has instructed us to strip the doors, remove the doors, then the windscreen so we can remove the front fenders and see what we are up against.
It's just too much fun to check out the Vintage Colour Register book by Donald Pikovnik beforehand and imagine the possibilities!