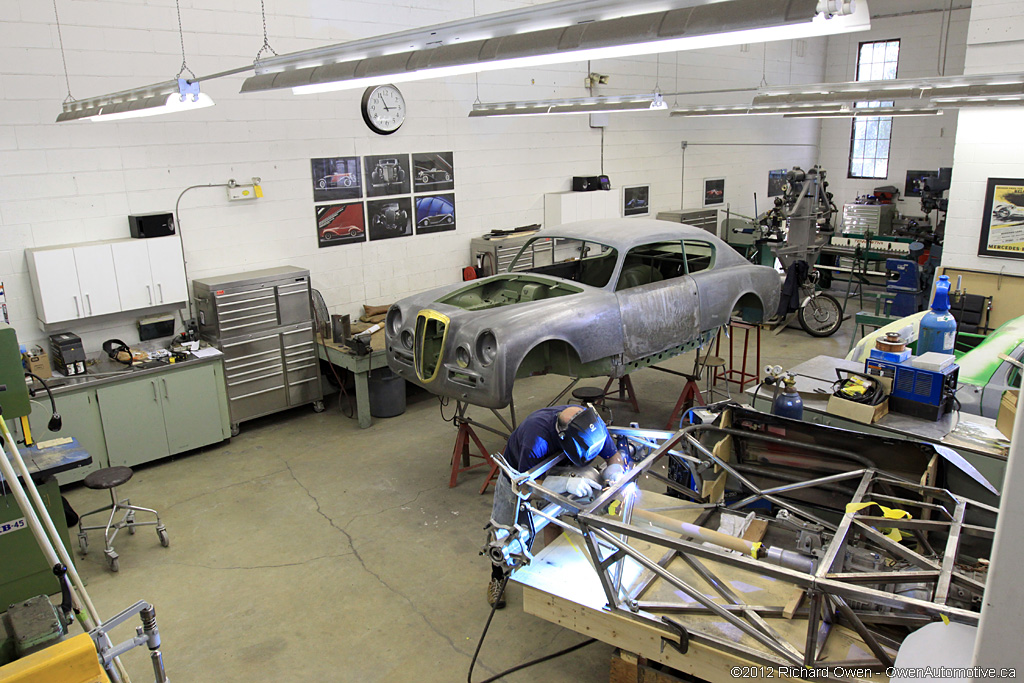 One of the top restoration facilities in Canada is RX Autoworks in North Vancouver. The last 10 years have been particularly successful for them. They completed David Cohen's 1933 Alfa Romeo 6C 1750 GS 6th Series Figoni Coupe and subsequently won the 2012 Concorso d'Eleganza Villa d'Este outright. This car is very well documented in an e-book that s free for download from their website.
After the Villa d'Este victory, I thought the spirits would be high enough to let another photographer in the shop and poke around. Rob Fram graciously invited me in and all I had to do was find his Austin Mini out front! He showed me a stunning Lagonda V12 slated for completion next year. Also in the shop was and a fabulous Lancia B20 GT from a prominent museum in Naples, Florida.
Sitting on top of the paint booth was the same chopped and channeled Morris Minor I remember seeing as a kid in their shop. I think it looks fantastic!