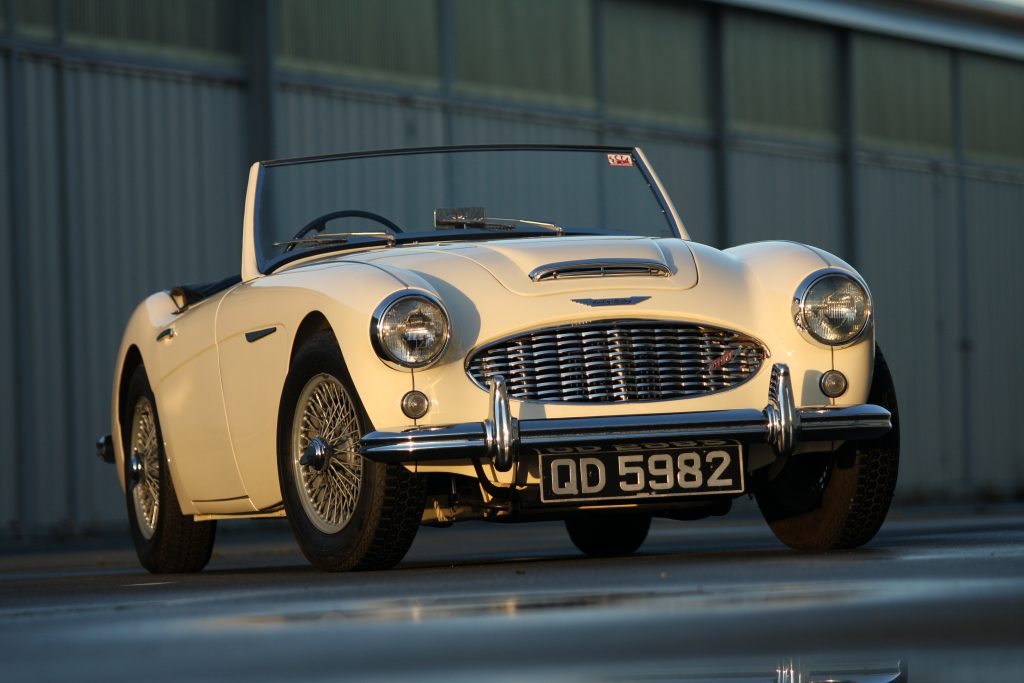 -Right Hand Drive RHD original delivery BT7
-Home Market Delivery first dispatched to London in October 1959.
-One of only 212 RHD Healeys built in 1959.
-John Slauenwhite restoration ~1998-2000.
-Rebuilt Engine 0.40 over, Rebuilt Transmission bearings, seals.
-New Pistons, Mounts, Seals, Bearings, Radiator Core, Fuel Pump, Clutch, King Pins, Wheel Bearings, Wiring Harness
-Many components rebuilt such as the distributor, hydraulics, starter and generator.
-Concours level engine bay with correct fit and finish
-Fitted with twin SU HD6 manual choke carburetors.
-Probably upgraded to 12-Port cylinder head from the integral cylinder head.
-Rare details such as the 100-6 non-adjustable wheel and kicked-up gear lever.
-Since most of the Healey production was for export, this UK-domestic market 3000 is quite rare.
-Certainly one of the best prepared BT7s
-Mileage listed on speedometer reads ~59,976.