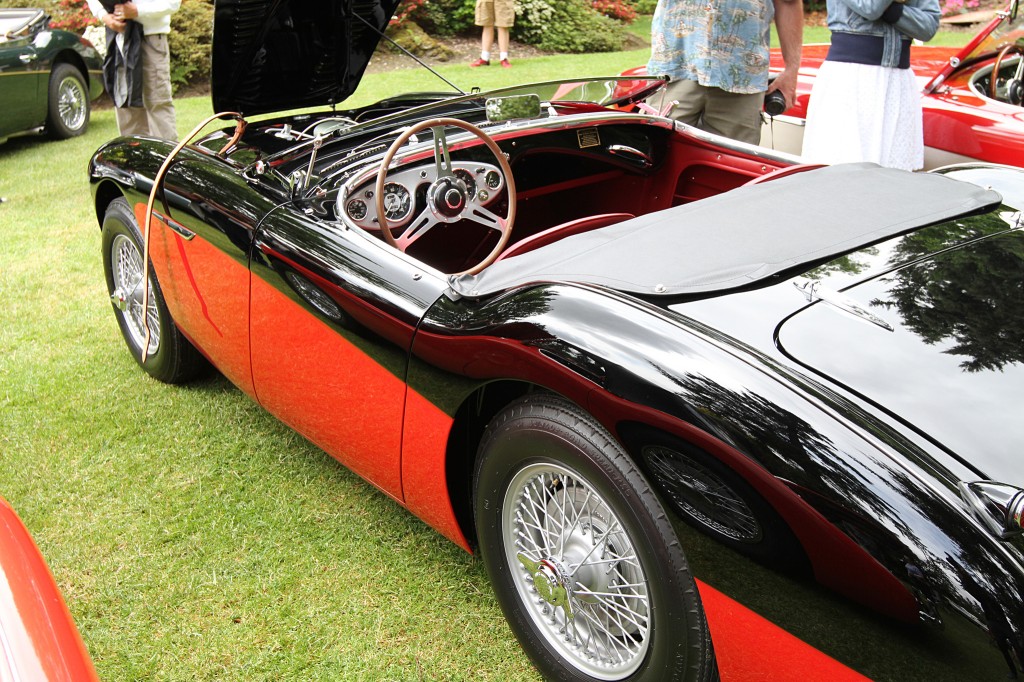 Among three Healey 100s that came from the Island for the VanDuesen show was this spectacular, restoration debut, 100M from owner Chris Yarrow.
This is what you could call a factory 100M which was shipped with competition features directly from the factory.
After subsequent purchase from the Daniel Doucette collection alongside a very original XK120, this 100M was restored by Rudi & Company with paint and body work by Coachwerks Automotive Restoration, chrome by Electroshine Metal Refinshers Ltd and upholstery by Tom Steger and Style's Auto Upholstery.
Devil is in the details and Chris has gone to great lengths to get this car period correct.