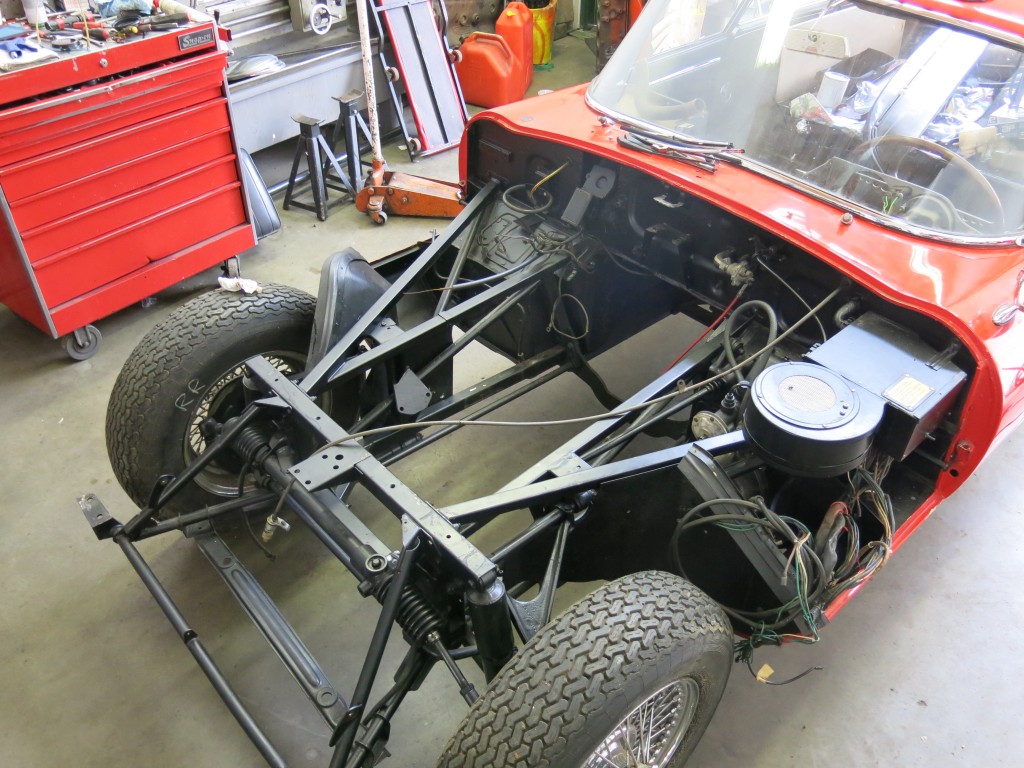 Finally got some time to work on our own 1967 E-Type chassis 1E32915.
This was at one point equipped with a 13.9:1 Shelby V8 and now are reverting it back to original spec.
The transmission tunnel is an absolute mess so thankfully Chuck from Monocoque Metalcraft can supply us with the four-or-so missing pieces.
And now begins the massive parts hunt for Jaguar unobtanium. At the top of the list is a 4.2 intake manifold if anyone has one going spare :).