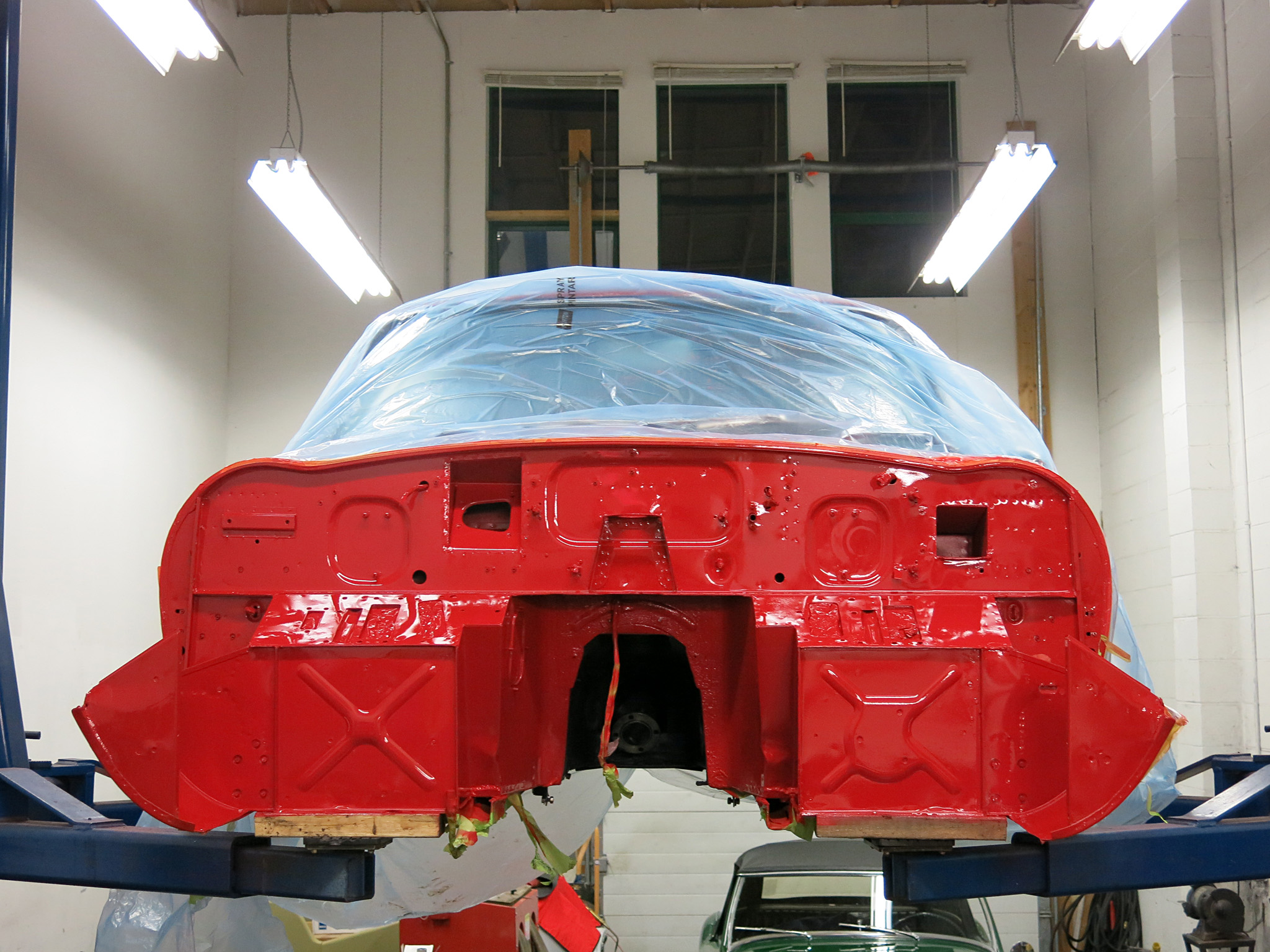 Today we are presenting The Italian Job, a Series 1 1965 Jaguar E-Type Fixed Head Coupé that was originally ordered new in Italy and delivered in New York.
This bright red car has spent a large portion of its life in Boulder, Colorado where it was loving preserved and cared for 65,000 miles. Fortunately, the Colorado weather has preserved this car far better than most. For instance there is none of the typical corrosion and every body panel is original.
The intention with this job is to refresh the front-end of the Jaguar. This means giving the engine, suspension, brakes, steering box and cooling a mechanical and cosmetic restoration.