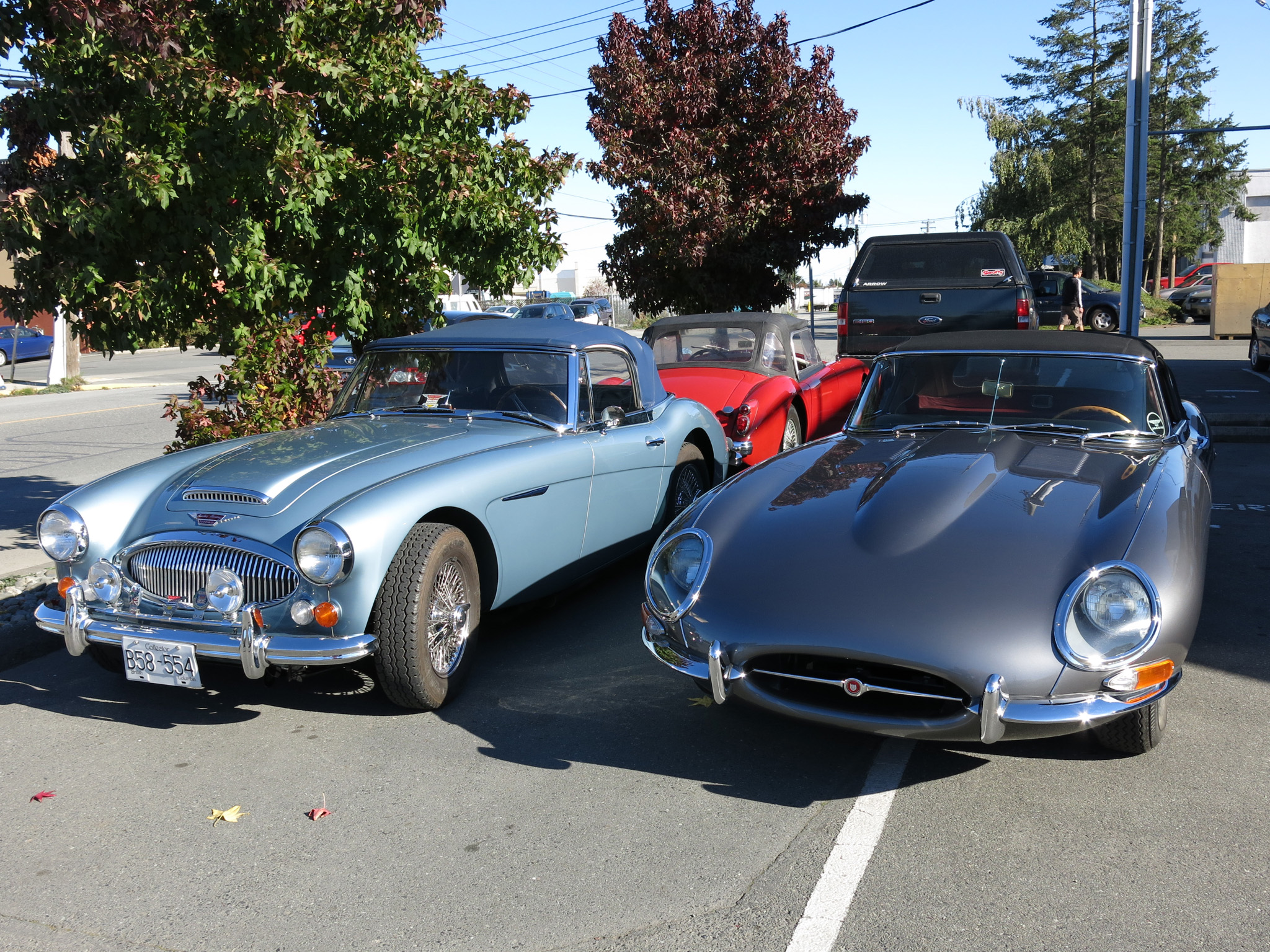 What a great day for these beauties to enjoy their last day out to play.
Nearing the end of our driving season on the coast, now is the time to winterize the car for storage.
We recommend checking coolant for antifreeze, keeping tire pressures up, putting fuel stabilizer in the system (before the last drive) and positioning the soft top up to prevent shrinkage.