This week a gentleman dropped by with special Jaguar that is a very rare sight in North America. What he had was an XJ-S with modifications by Tom Walkinshaw Racing (TWR) who was responsible for developing the Jaguar Sport Group A racecar. The project was fairly atypical of other cars in Group A in that the XJ-S was more a luxurious grand tourer than anything else. None the less, Tom Walkinshaw won the driver's championship in 1984 and the coveted 24-Hours of SPA in the same.
[youtube=http://www.youtube.com/watch?v=c5jtf83eKGs&fs=1&hl=en_US]
Capitalizing on these victories, TWR offered a compressive program to tune XJ-S far above its intended performance potential. The Basic package included TWR wheels with Goodyear NCT tires, a comprehensive suspension kit that lowered the car, a race-inspired steering wheel, a new power steering valve that lowered the power steering effect and a purposeful body kit. For those wanted even more, TWR could retrim the interior and recoat all the chrome in black or body color.
Exclusive to the V12 XJ-S program was an 'Engine Efficiency Kit' which included a high-flow intake and exhaust. The automatic gearbox could also be fitted with a quick shift kit and a new lever. For even more serious customers with deep pockets, a 5-Speed Manual could be fitted and a 6.0-liter engine conversion not too far off the racing program was available which produced 380 bhp.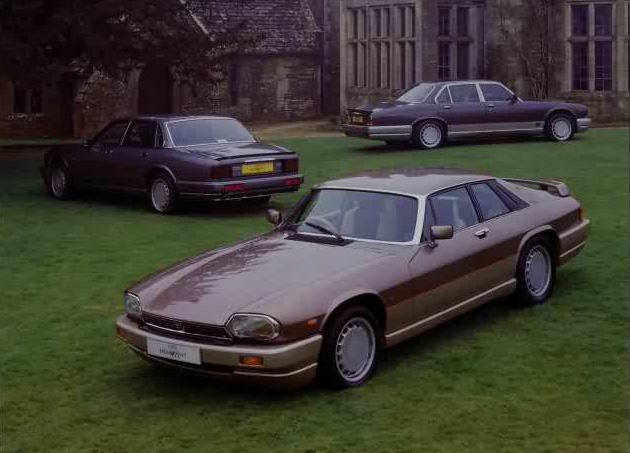 The car which dropped by appeared to have many of the upgrades including a two-tone paint scheme that was typical of these cars. The owner didn't know the extent of the TWR modifications, but he just completed a epic drive from Manitoba to the west coast of Canada. It showed typical signs of 224000 kms.