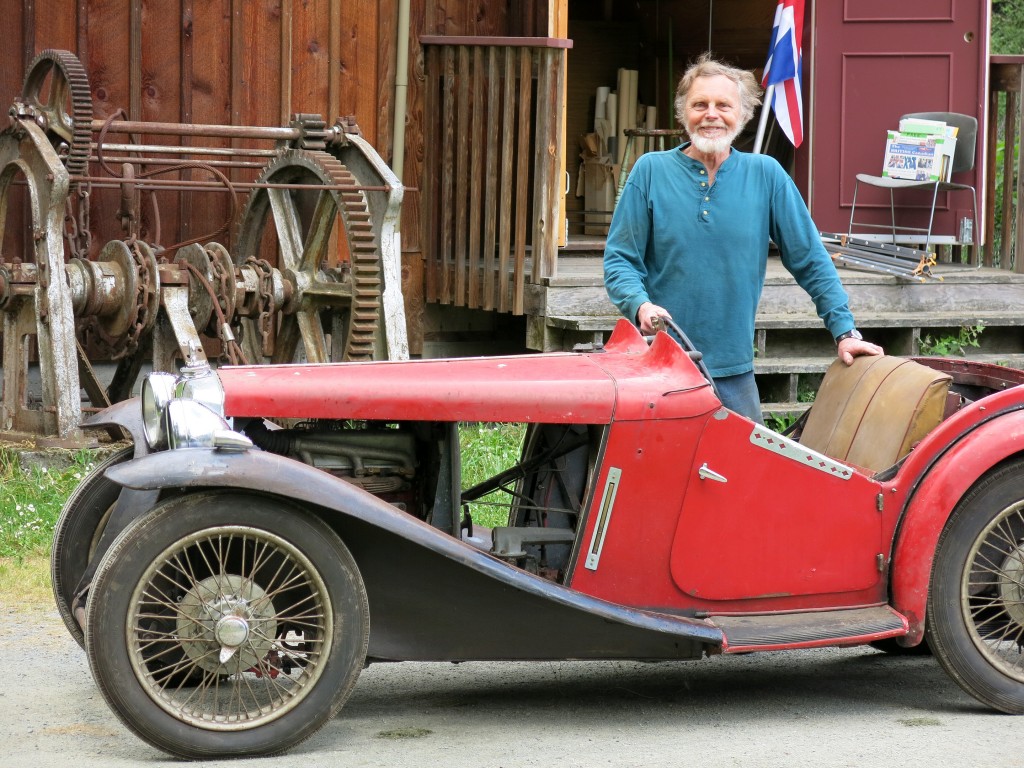 After 48 years of ownership Hugh Pite is beginning to restore his 1933 MG J2.
He bought and drove the MG in London in January of 1968 and shipped it to Canada thereafter.
What might look like a rough example, is actually a jewel.
These pre-war MGs are exceedingly rare and seldom found in such a complete state. Hugh's car is matching numbers and sits exactly how he found in 1968.
Futhermore it uses a rare overhead camshaft, crossflow engine which that was distinct from the later T-series.
MG's 1933 model year was the first to incorporate sweeping fenders, the same shape which defined the TA, TB, TC, TD and TF which followed.
Hugh displayed his J2 at this year's Restoration Fair and Swap Meet by the OECC South Island Branch and plans to do a sympathetic restoration that will maintain MG's original integrity.