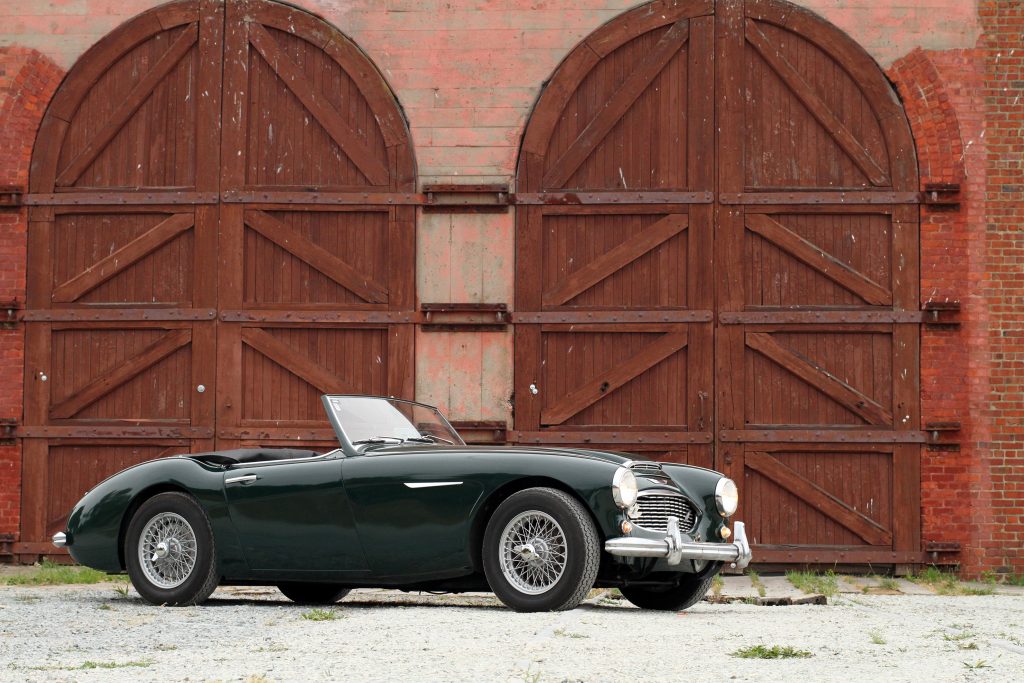 -Recently completed long term restoration with new paint and metalwork.
-From-the-frame-up restoration with all new lower metalwork.
-Bare-metal respray with epoxy primer and polyurethane topcoat
-Desirable 3000-series car with disc brakes
-HBT7L/5772 was originally delivered in Colorado Red and dispatched to Canada in December 1959
-fully functioning overdrive
-Recent work since 2013: New spline hubs, new clutch, new kingpins, front and rear brakes, tires, rebuilt overdrive (autofarm).
-Older work: new exhaust, rebuilt gearbox, new harness, recored radiator.
-Limited use since engine and cylinder head rebuild (no work invoice)
-painted Jaguar British Racing Green HEN701 PPG
Price is $48,500 CDN. Call Richard Michael Owen 250 891 7475.
Restoration