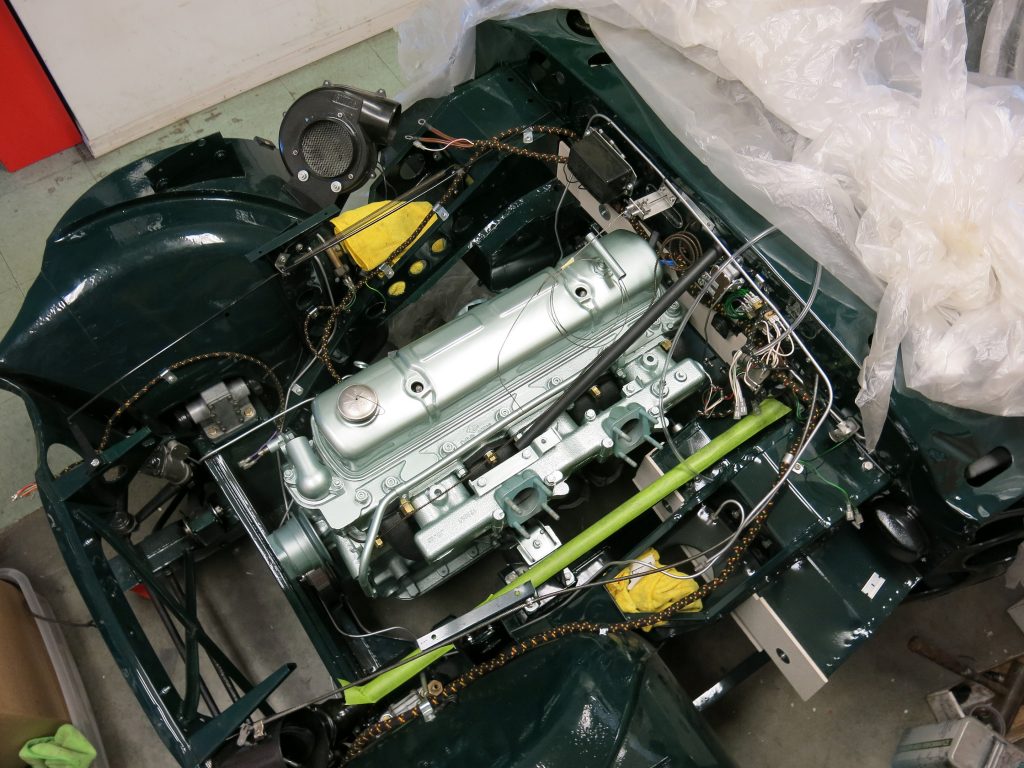 The engine has landed. Lucky for us BMC used light metallic green on the engine so we could apply a very nice base/clear finish on our restoration car.
In typical BMC fashion everything was installed on the engine prior to paint so we mimicked that process, somewhat.
At the factory even the alternator, fan belt, breather hoses and exhaust manifold were painted with the engine.
A couple items I forgot were the intake drain tubes and vacuum advance line which are also green.