Tag Archiv: tr3
An unplanned meeting of three red TRAs at the shop!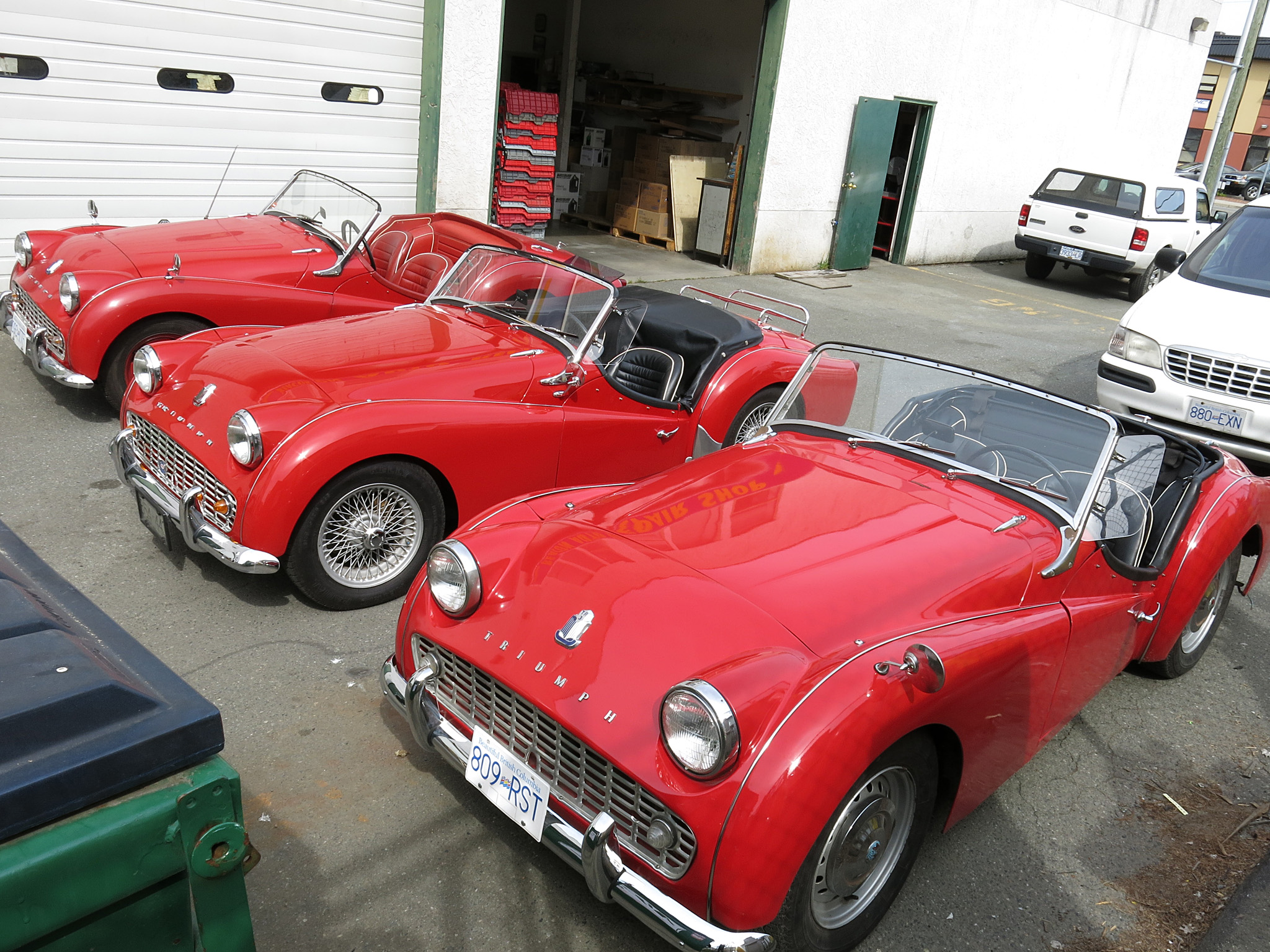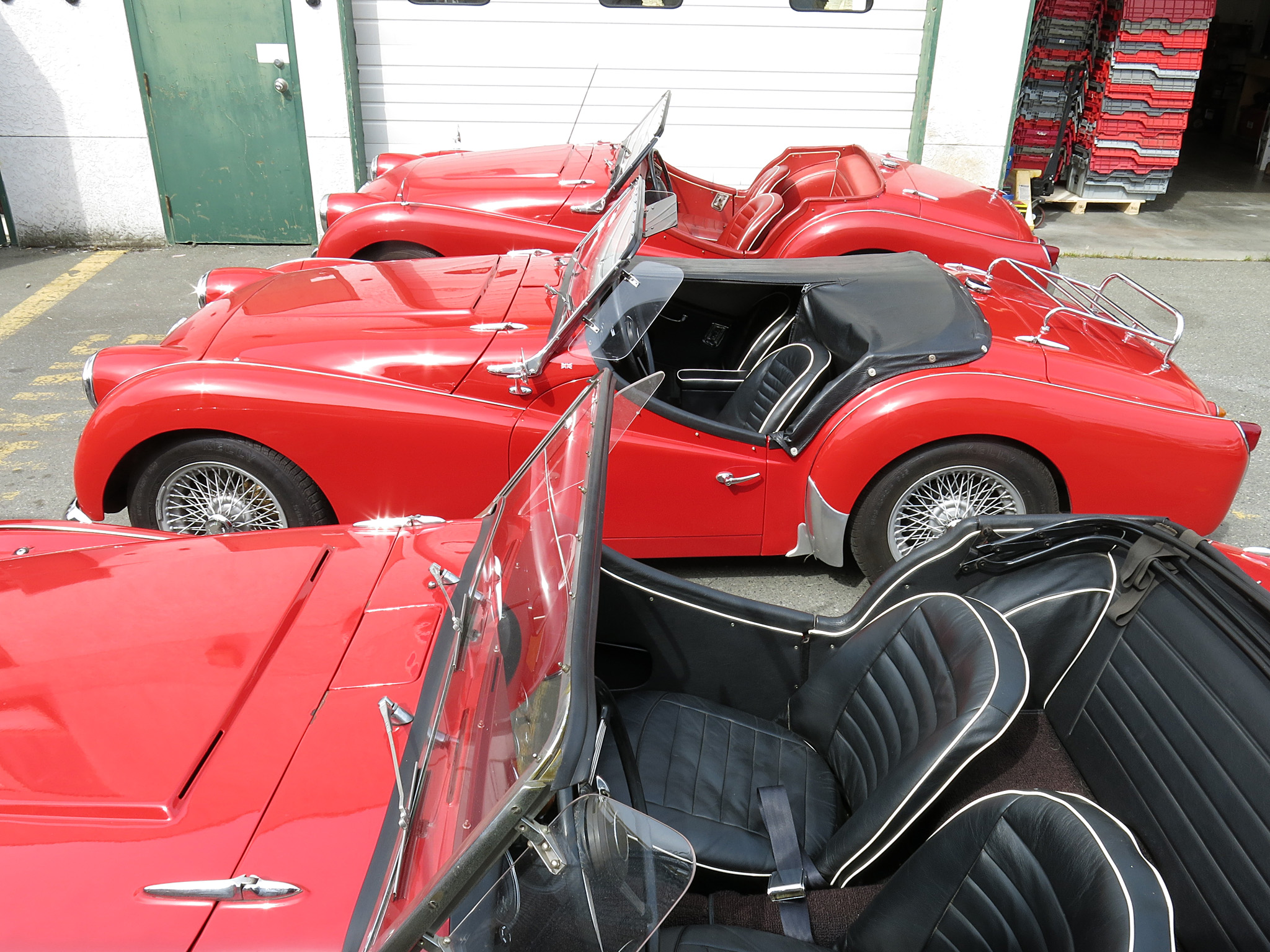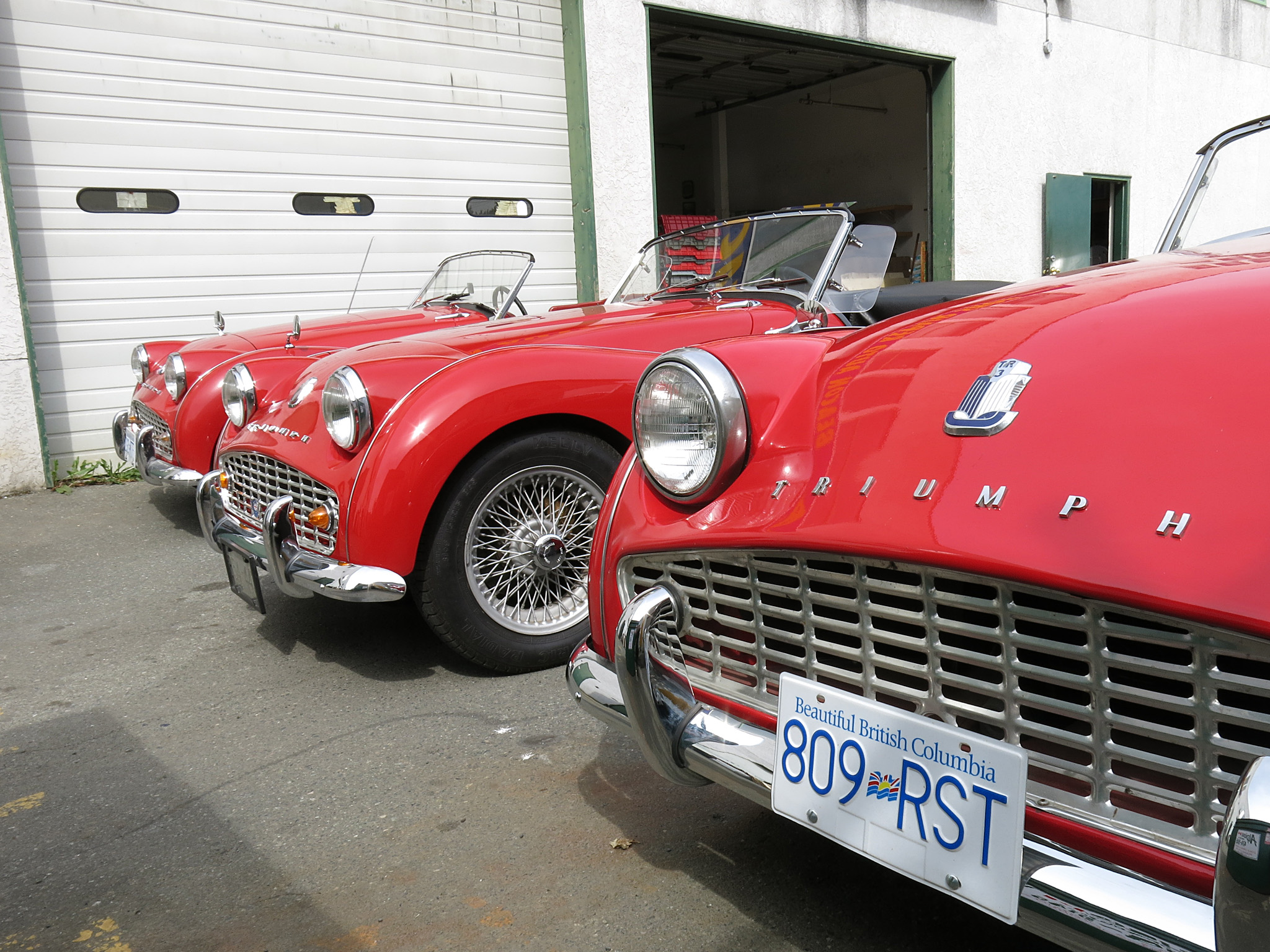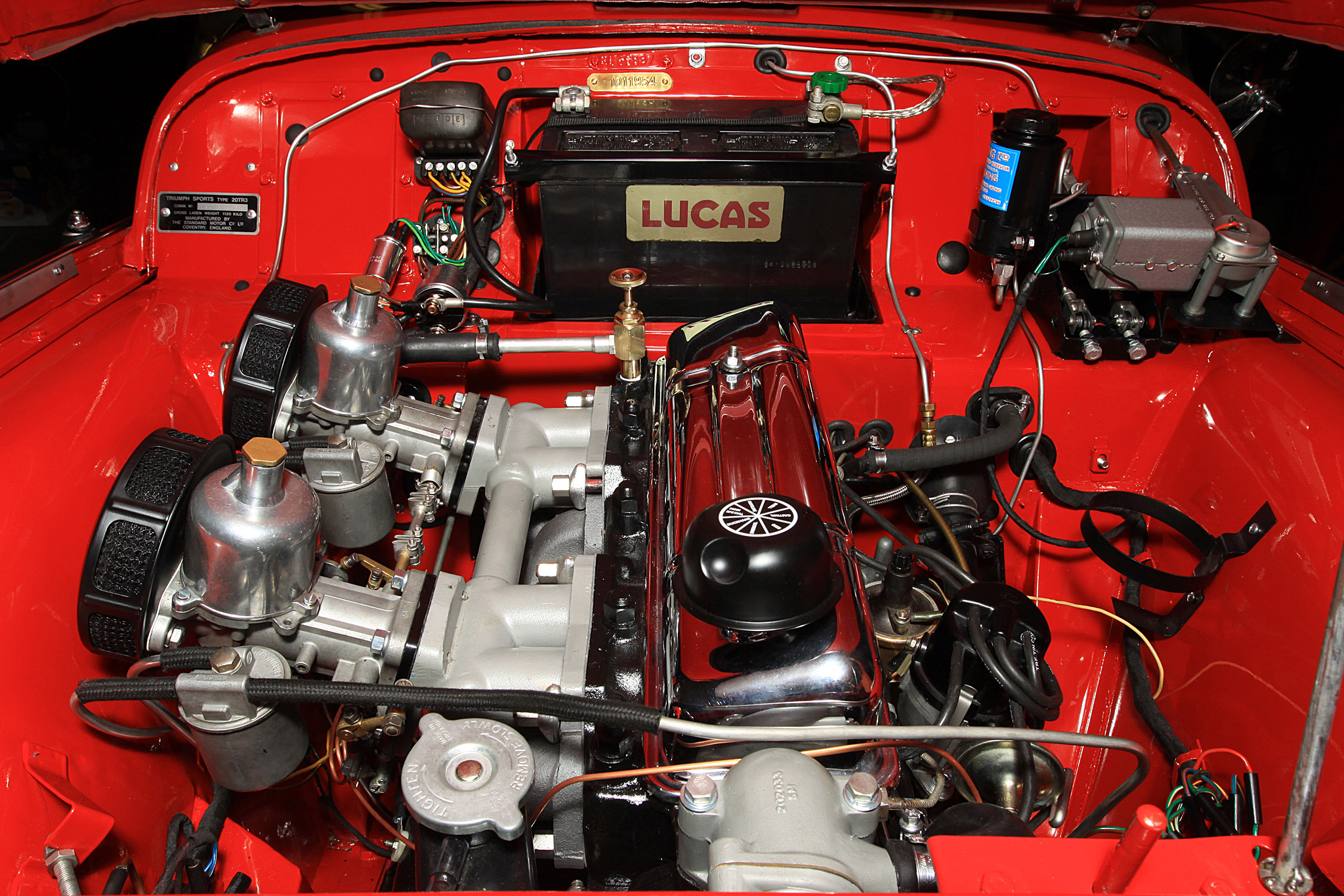 Today we delivered a new engine-bay restoration which will be at the 9th Annual Restoration Fair & Swap Meet held by the OECC tomorrow.
This particular job took 100 hours, which included a strip to bare metal, etching, epoxy primer, careful seam-sealing and a polyurethane top-coat.
Everything was taken out and refurbished back into the bay. This included rebuilding the wiper motor, pedal box, ignition wires and master cylinders as well as looking over the carburetors and distributors.
Original bolts were cadmium plated as well as the fuel lines and brake lines. To help with long-distance touring we used new Zebra hose clamps where required. Almost all the speciality items such as the new battery leads, engine breather cap and all rubber came from the Roadster factory.
Today we had two nice examples of the Triumph TR3 out front in different shades of blue. Many consider this the most purest car compared to the TR4 and six-cylinder TR6 that followed.