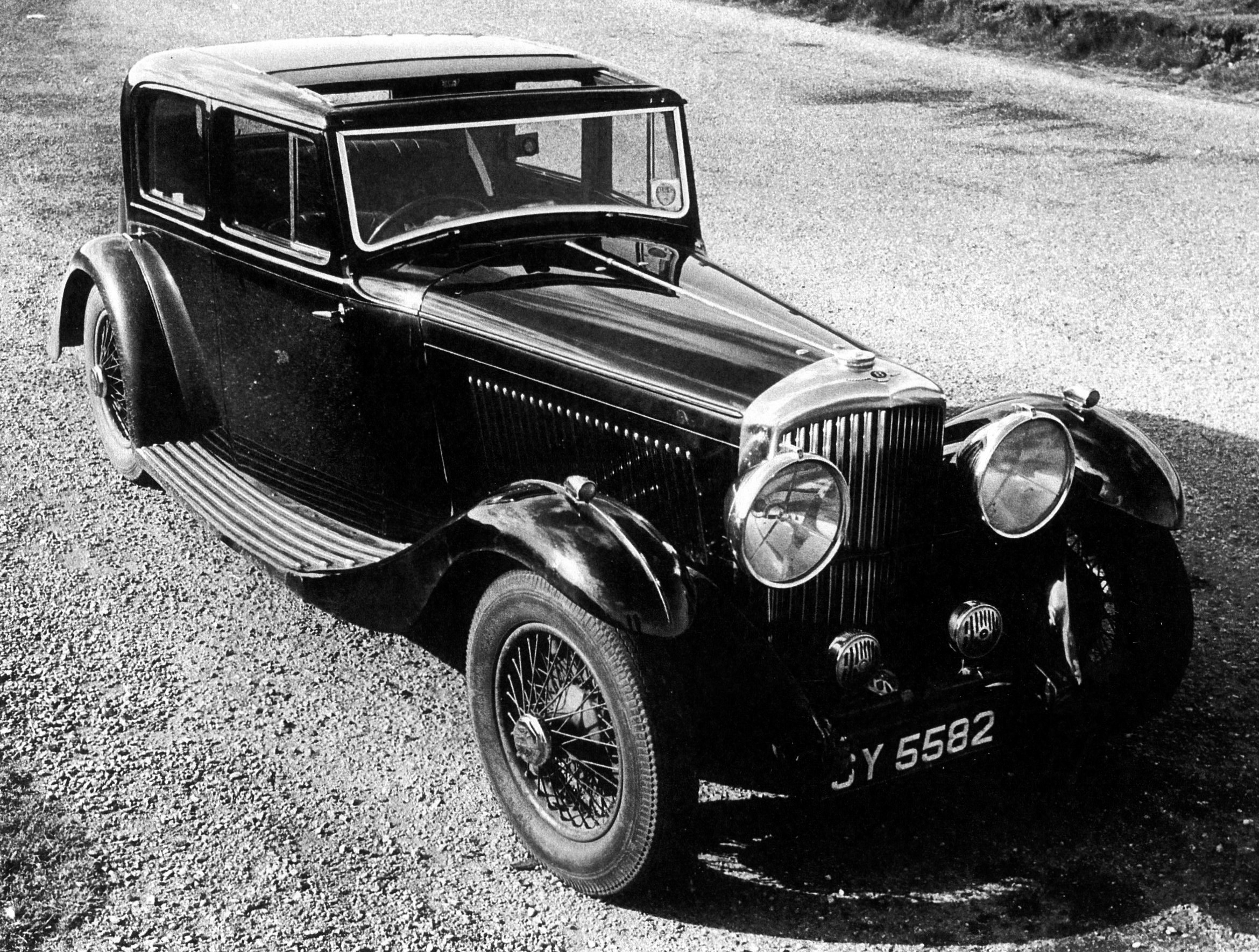 Today our friend Hamish Crawford arrived with an image of his old Bentley 3½ Litre with Sports Saloon bodywork by Gurney Nutting H.J. Mulliner. The image is from 1964 in Blackfield, Scotland.
Being registered SY5582 and with the chassis number B64CR we hope to find this car. If you have any information, please let us know.
**Updated Feb 26th** We have additional images from the Hamish Crawford collection. Included is a picture of B64CR alongside a 1913 Rolls-Royce 40/50hp Silver Ghost that was converted into a single-headlight garage truck! Chassis 1NA registered SW 275 has since been re bodied in the 1970s to an Open-Drive Limousine by Fox & Bodman.
**Updated Feb 27th** Respected author Neill Fraser of Bentley Beauty offers some insights on B64CR's design:

"In Bentley Beauty I have photos of B142 DG, which is another HJM saloon, body no 4223, delivered in May 1935, as opposed to B64 CR which was body no 4156, delivered in June 1935. The two designs are subtly, but very significantly, different. B64 CR has a much more vintage feel to it, old fashioned probably in the eyes of buyers in 1935. The front wings are high at the front with a deep cut-in, the waist swage is more horizontal and does not appear to return down in front of the rear wings, or continue down the side of the boot to the rear bumper as it does in B142 DG. The door handles are below the swage on B64 CR, but are mounted on the swage on B142 DG. The boot is less integrated with the body than on B142 DG. Yet the window lines are very similar, with a high upright windscreen and quarter lights to the front doors.
Because of the what looks like a delay in sale of B64 CR, with a much earlier body number than B142 DG, I would suspect that B64 CR might have been a cancelled order which then HJM had difficulty shifting to a new buyer because tastes at the time had a preference for the more modern lines of eg B142 DG. I rather like the older design myself, though! But then it would appear that Scots are somewhat backward in these respects as B64 CR found a home in Scotland. This is probably due to the ownership of HJM by John Croall of Edinburgh."