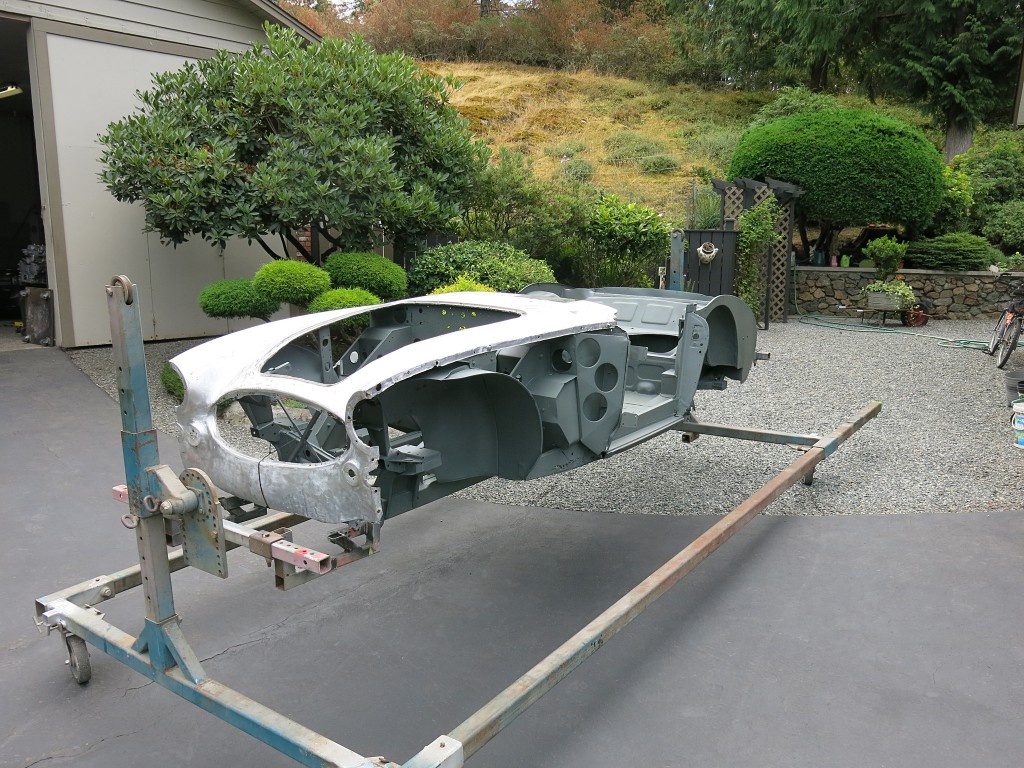 It took a considerable amount of effort and time to get our Austin Healey 3000 completely stripped, so we are taking every step to make this a thorough chassis restoration.
So, we loaded it up on a very impressive rotisserie and send it to Todd at Fox Kustoms for media blasting who did a stellar job which was aided by a balanced setup.
With bare metal on our hands time was of the essence, it had to get protected immediately which meant a marathon epoxy prime which took three hours of continuous spray. This is probably the most intense chassis to prime/paint of all the British cars.
Today, sitting in a dark green hue of Valspar 999DTM, the Healey was finally towed by Sean at Sharky's off to Stickler's Speed Shop where inner, intermediate and outer sills will be completely replaced as well as a plethora of other work.