With an ever increasing pace, the MG TF project is getting built from the frame up.
This last week the gas tank was fitted as well as some of the interior vinyl trim and the dashboard fittings.
Last minute orders f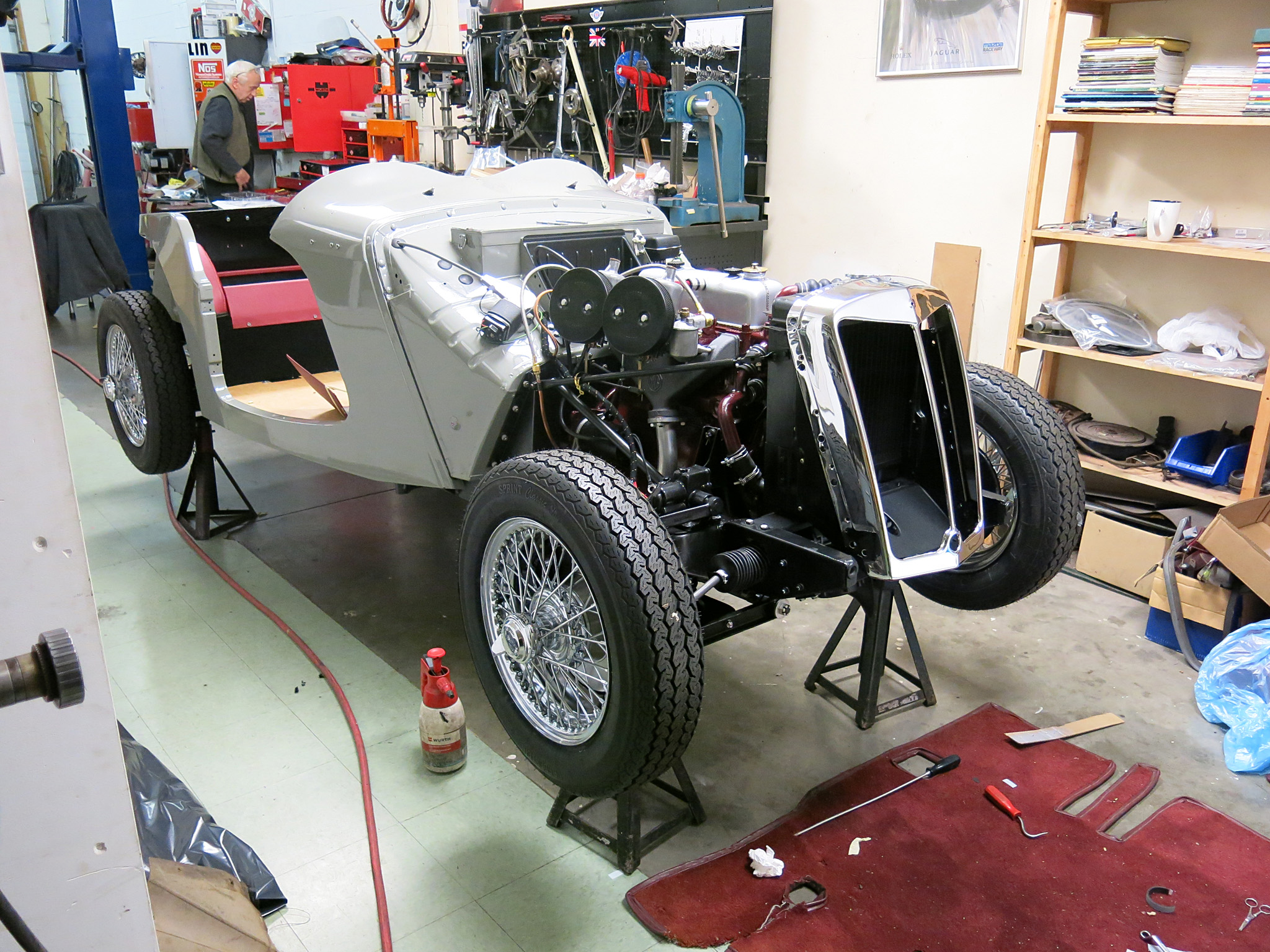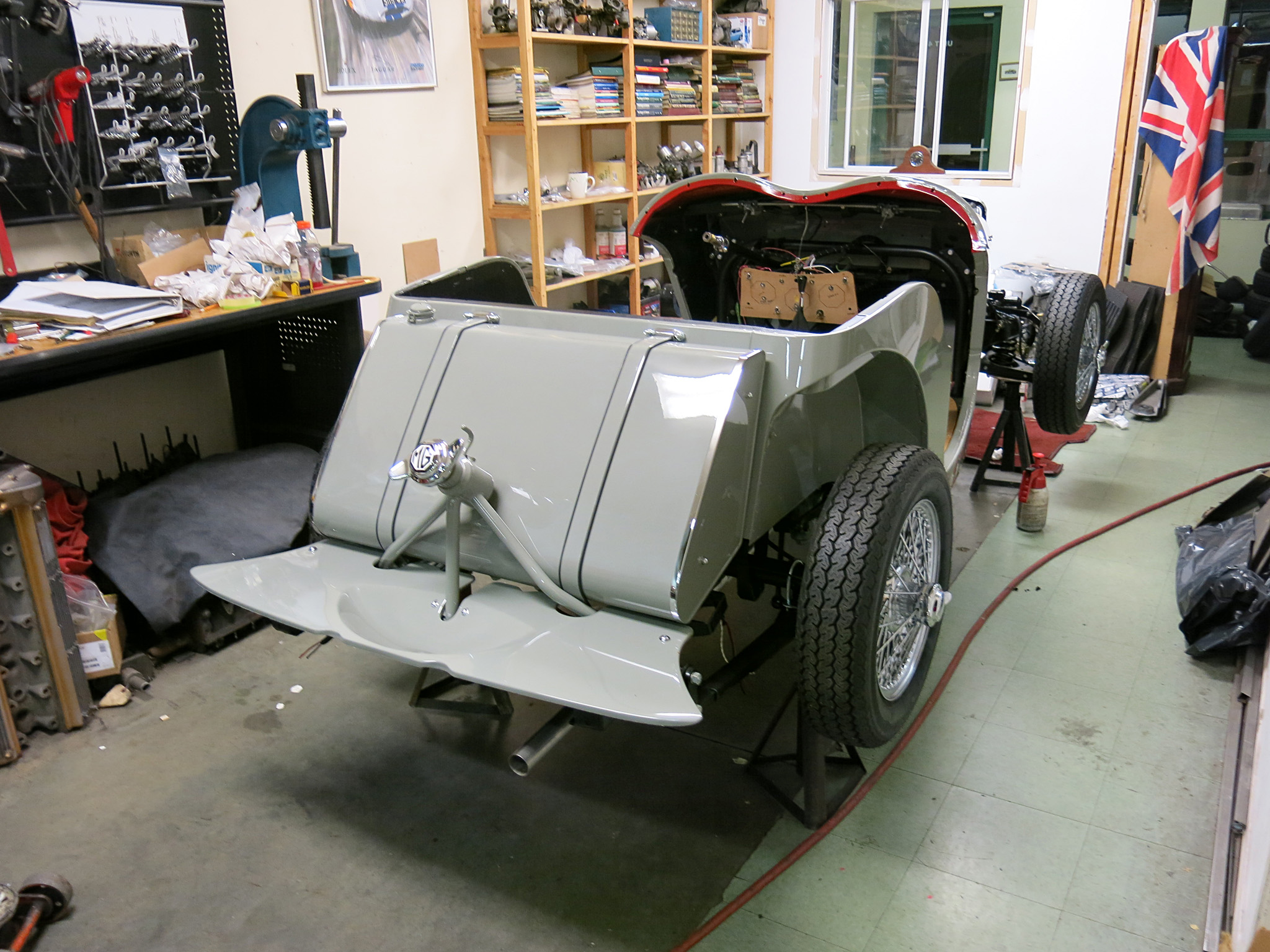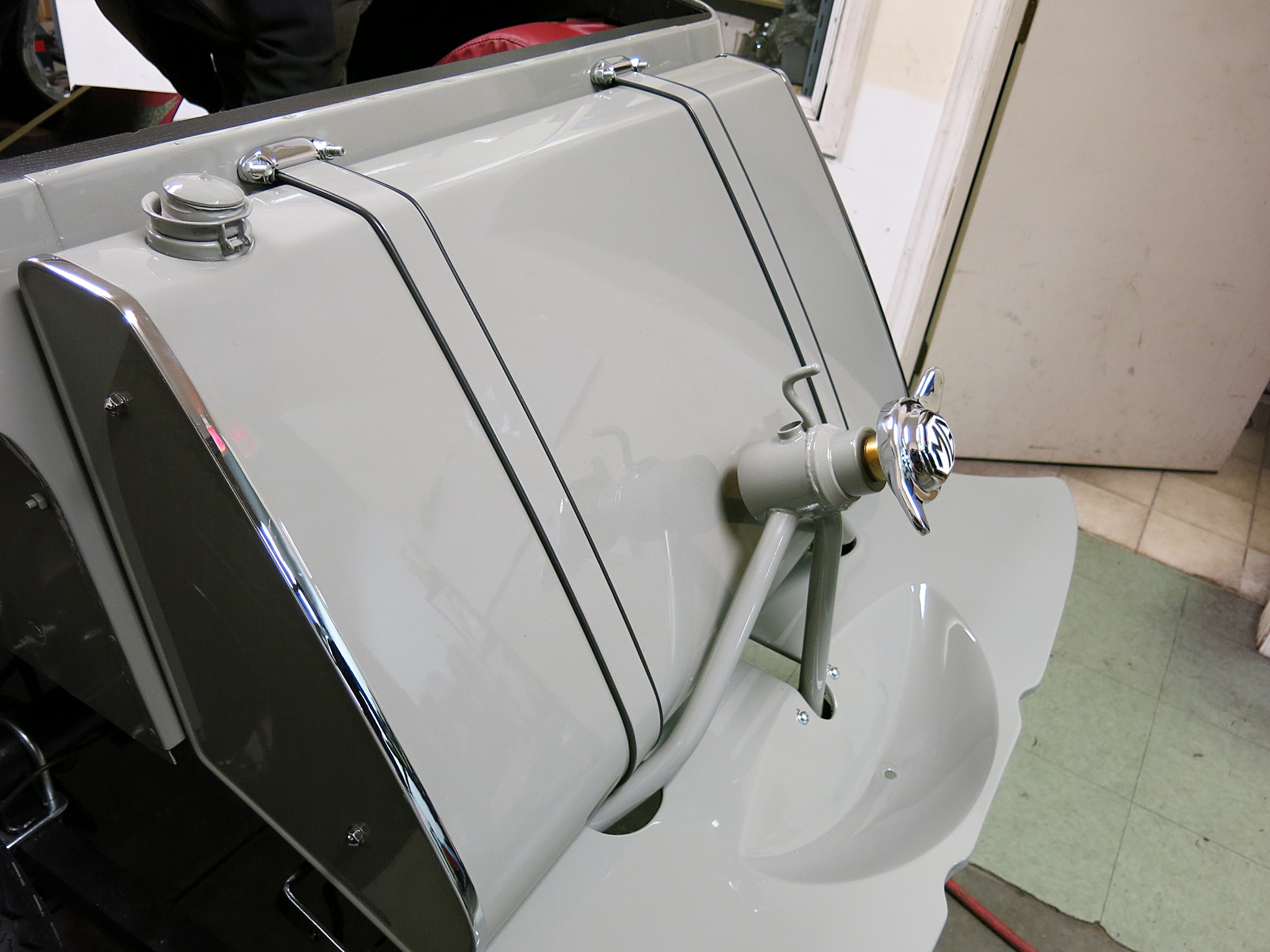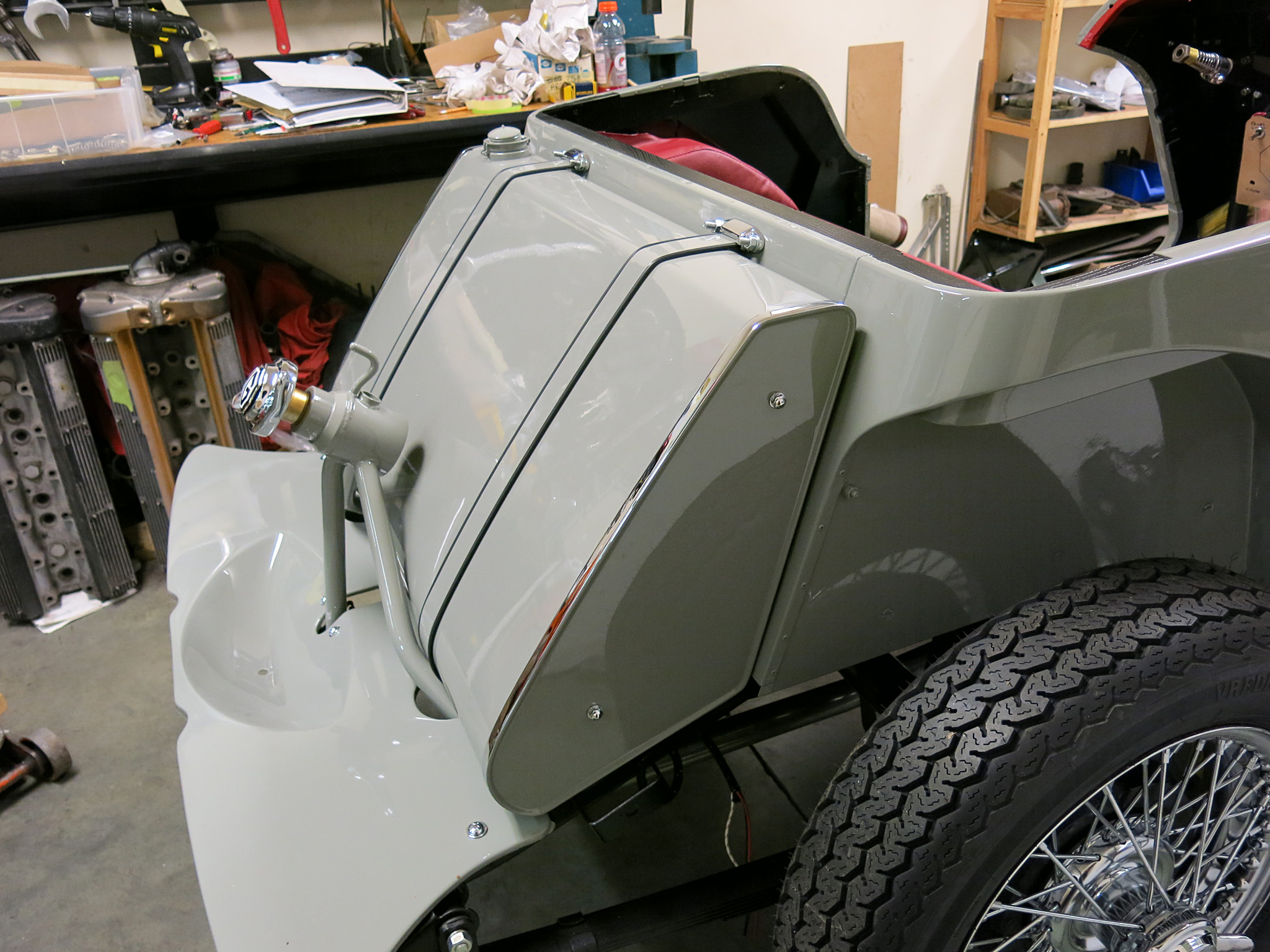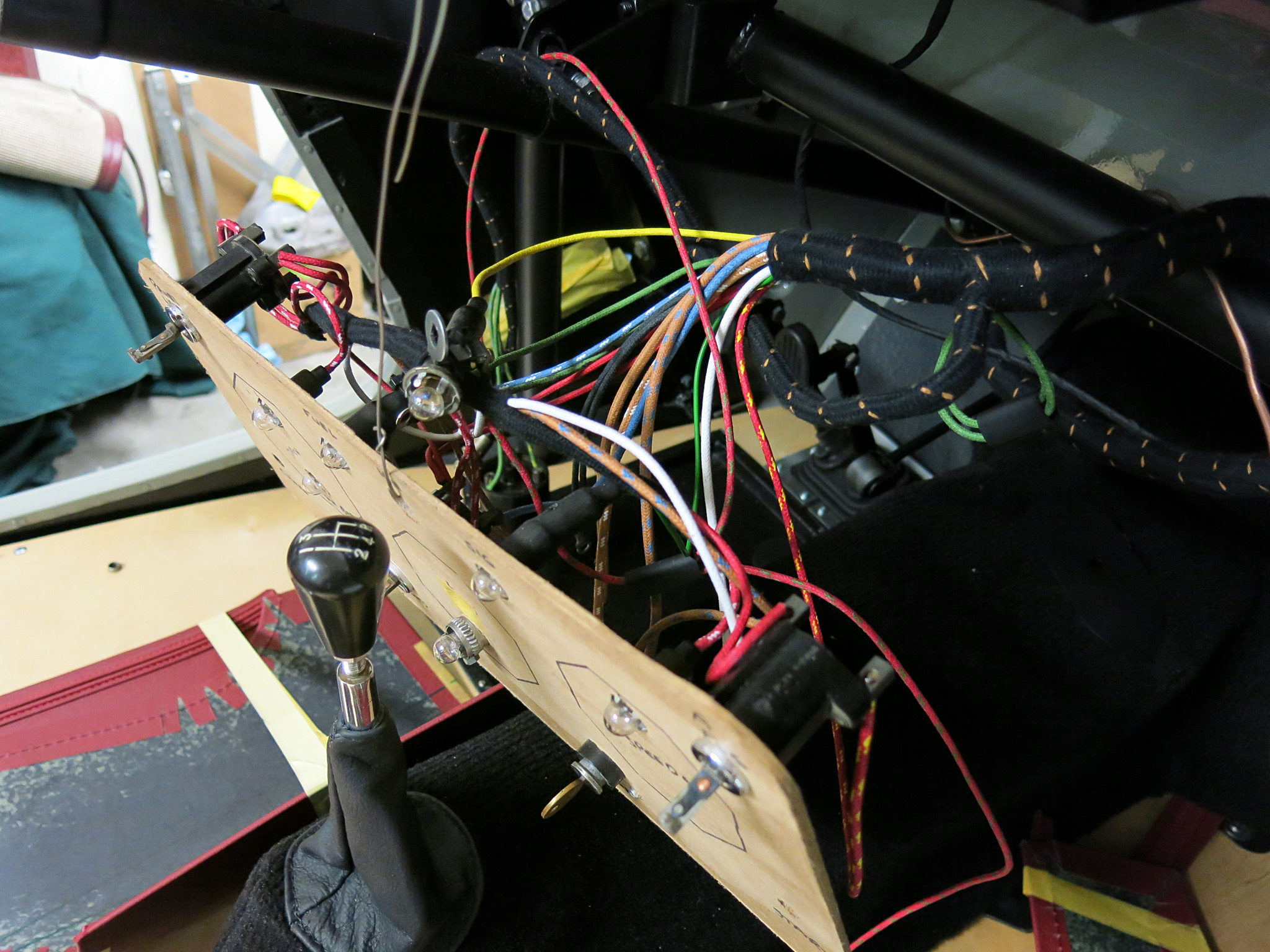 rom Moss Motors have greatly helped this project as well as an abundance of old bits from Hugh Pite.