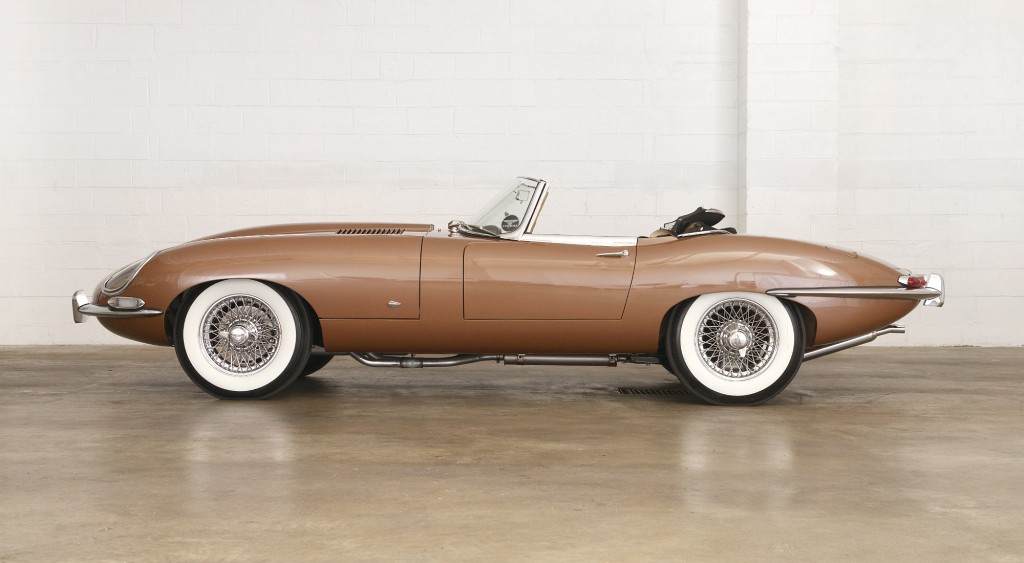 ***Update sold for $340,000 USD***
Today the Keno Brother's will stage their first autmotive auction in New York and offer 40 of the finest cars they could find. One is this first-year 1961 Jaguar Series I Roadster chassis 875323 with an estimate of $390,000 to $590,000USD.
Having just benefitted from a ground-up restoration by Classic Showcase in Califronia, this Opalescent Bronze roadster on white-wall tires really stands out. Classic Showcase are the predominant E-type restorers in America and took special lenghs to ensiure accuracy with the Butler license lights, voltage regulator, generator, starter, Dunlop master cylinders, sealed-beams.
Being among the first 400 E-Type's produced chassis 875323 has many interesting one-year features such as the outside bonnet latches, a pumpkin-colored cylinder head and black-oxide fasteners.
More information can be found at the Keno Brothers website: http://www.kenobrothers.com/auctions/1961-jaguar-e-type-roadster