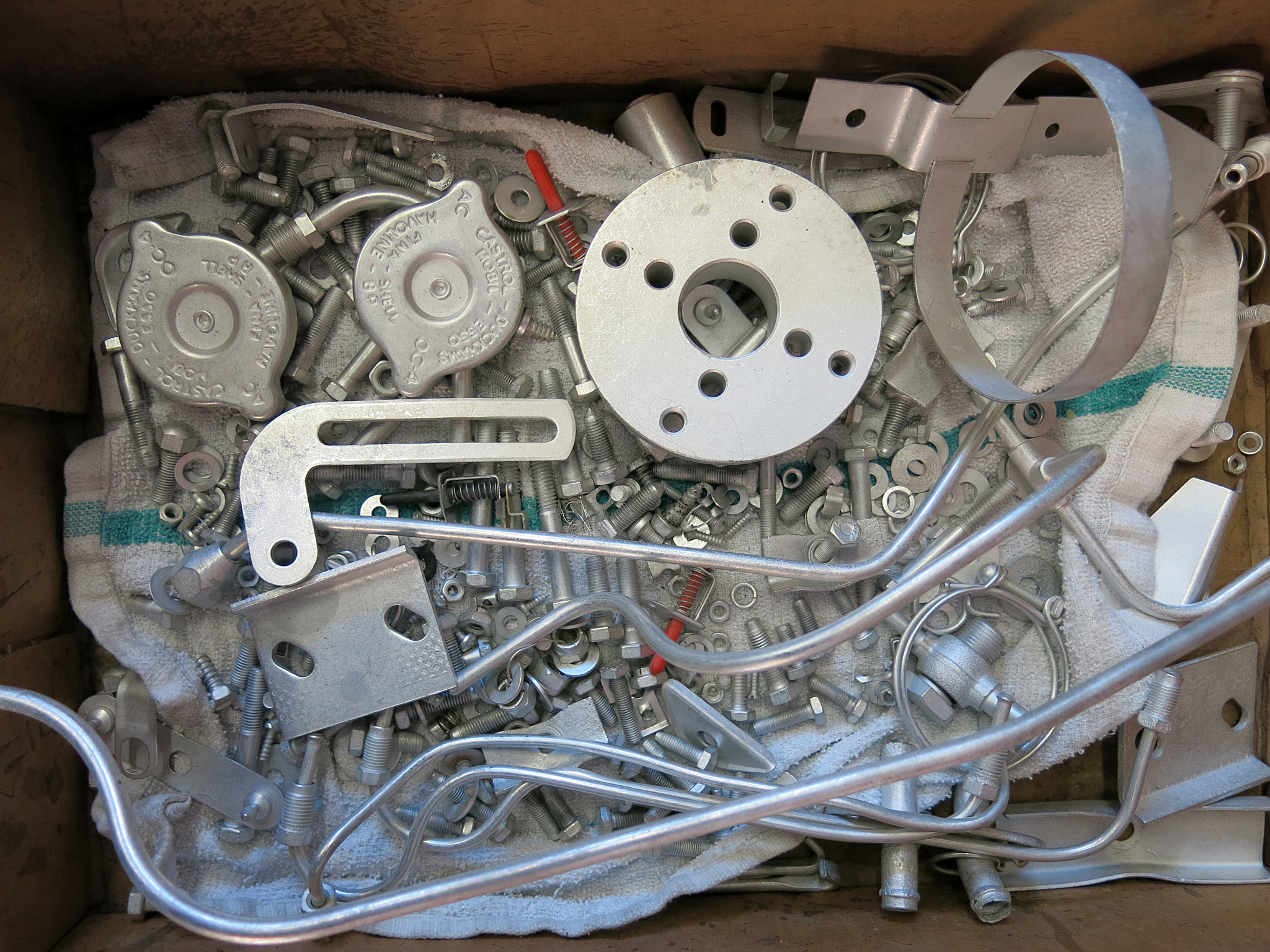 This week the first few pieces of the puzzle went together on our TR6 which always starts with our box of bits back from the platers in both gold and silver cadmium.
After completely cleaning the main wiring harness and replacing all the connectors, then cleaning the entire ventilation system out, assembly could begin.
Luckily we were able to source two seal-beam Lucas/Mazda front headlights that are a perfect match for the vintage of the car from extraordinaire Paul Wakins of Bring a Trailer fame. These bulbs are completely sealed, which has extended bulb life in favor of outright replacement when the filament breaks.