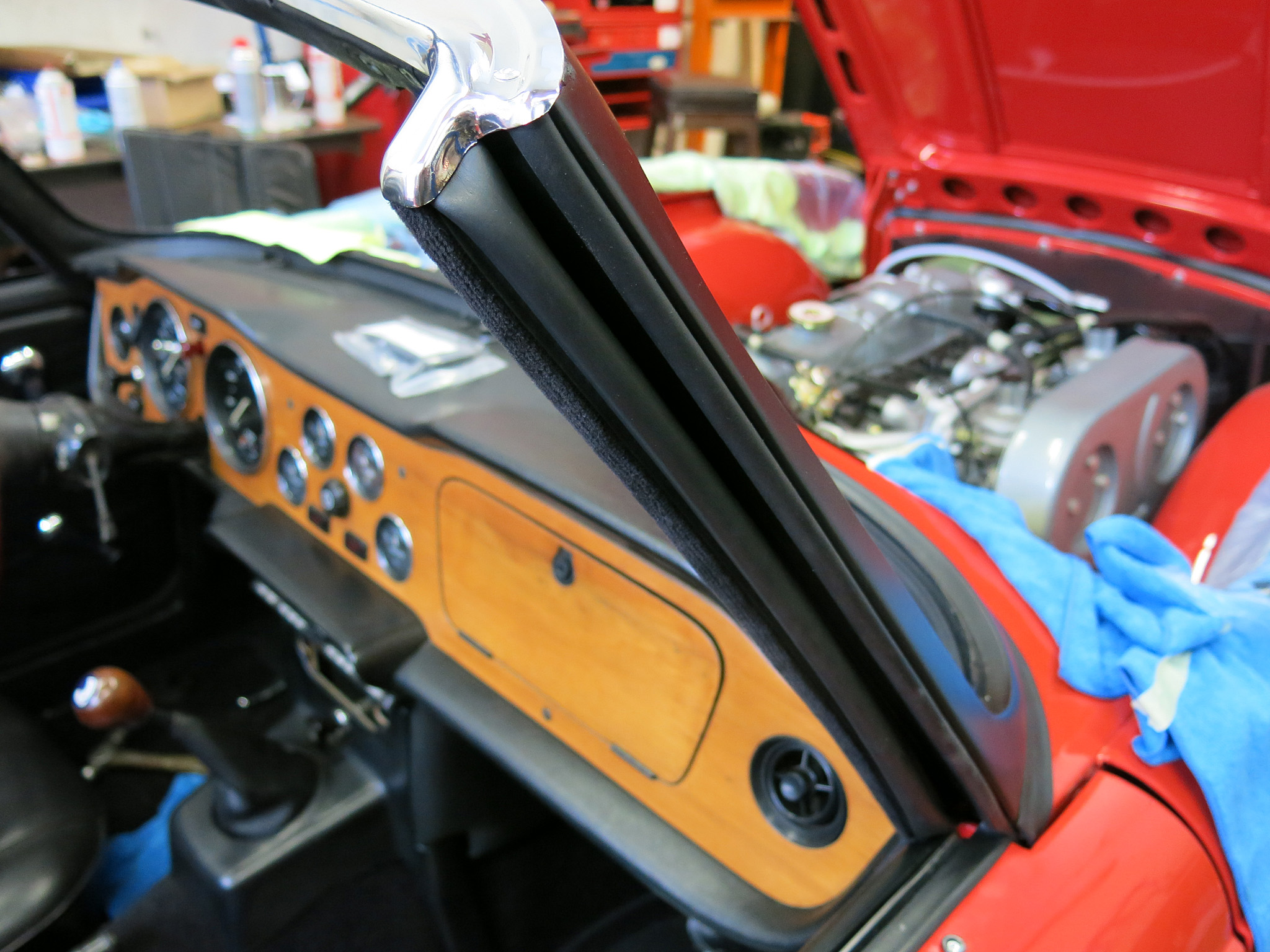 Back from Monterey, and that means more regular progress on our TR6.
While I was gone the Vredestein Sprint Classic tires arrived directly from the manufacturer which saved a considerable amount. These are some of the very best tires available on the market and we recommend these over almost anything else available.
This week the doors were realigned and completed outfitted with new rubber. This means the the door hinges, catch, striker and seal all need to work in concert to get the best possible fit. Once the door could open and close properly, the next step was to line the inside of the doors with cavity protection grease then seal the inner access with plastic to protect the door panels from water.
In our case we were able to save the original door panels which have an absolutely correct appearance. The same is true for the seats which were rebuilt with new inner foam, but retained the original upholstery.