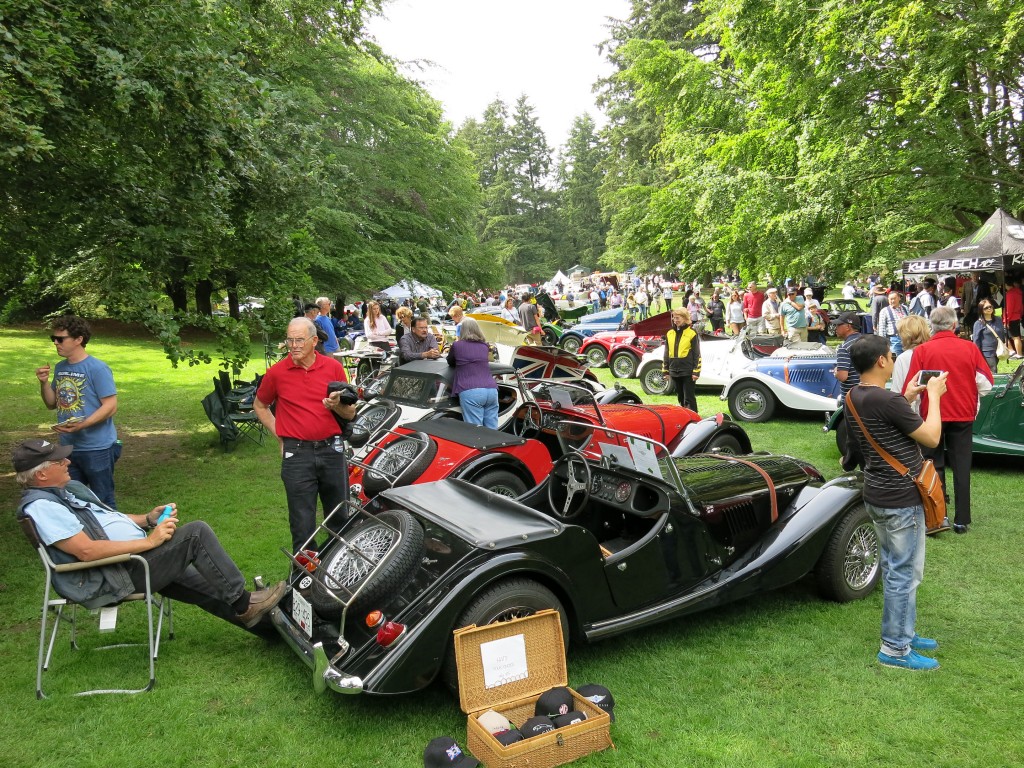 Some of our best customers made the annual pilgrammge via BC Ferries to the The 31st annual Vancouver All British Field Meet.
It was held on Saturday May 21, 2016 at the VanDusen Botanical Garden.
The show was completely full from an exhibiter standpoint with just over 600 cars in 60 classes.
This year special features were Daimler Motors and Land Rover Series II. The later class had the famous Grizzly Toque which painter Robert Bateman used to travel the world.
Victoria talent included Earl Kagna's Healey 3000, Jeff Cramb's 1969 TR6, Trevor Parker's Healey 100, Sean Windrum's Psychedelic Wolseley Hornet, David Mass' original 1970 Morgan and Peter Jeffries E-Type 2+2.