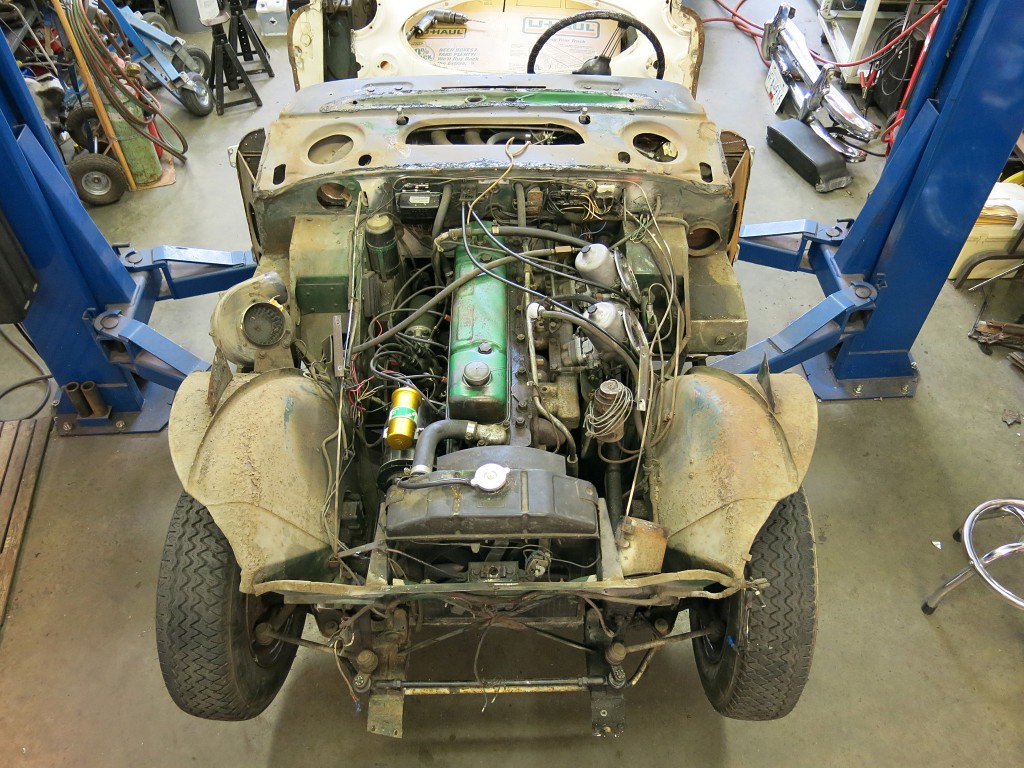 Following advice from Earl Kagna we started with the doors on our BJ8 restoration which led to the removal of the dash pad, front window and fenders.
This alone yielded numerous surprises including a sample of the original British Racing Green under the dash pad. Furthermore the car was very straight with all the inner fenders nicely intact.
Typical for this model, we were forced to immediately call Austin Healey AutoFarm Canada and order the inner, intermediate and outer sill pieces which will correct this car back to 100%.
With all the fenders off we carefully pried the center aluminum shroud off the car, eventually defeating the mastic plant resin to reveal the engine and chassis superstructure in one fell swoop.