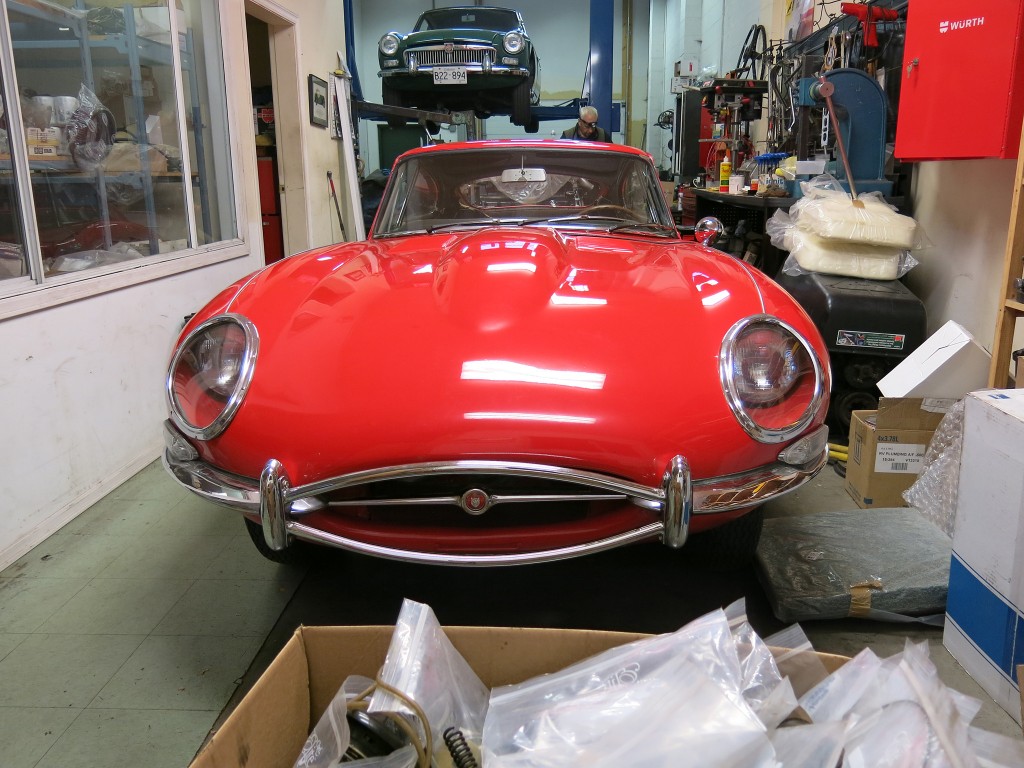 This week we secured ownership of a very interesting 1967 Jaguar E-Type Coupe, serial 1E32915.
It had toured Victoria in the 1970s or early 1980s fitted with a Shelby Cobra engine. Fortunately the install was uninvasive, leaving the engine frames and picture frame intact. Futhermore, by some miracle, the original jaguar bits were saved for the XK engine including the harness rolled up near the firewall.
From what we can tell the car was painted from Primrose Yellow to bright red in the 1980s and the car was never put completely back together. So it sat for 35 odd years until just recently.
Upon close inspection this appears to be a Black on Black car from the factory which was somewhat rare. The mileage of 45XXX could be accurate aswell.
Plan is to use our MkX engine for this car and get it on the road. More to come.