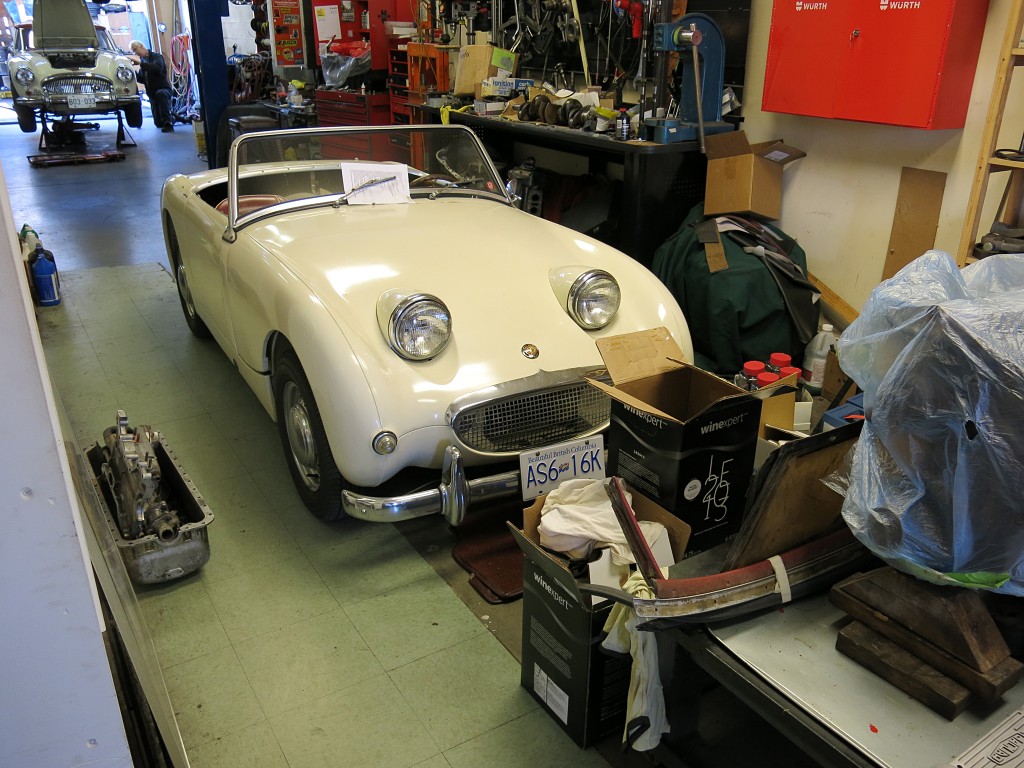 Just recently this Austin-Healey 'Bugeye' Sprite surfaced from the deep Cowichan and into our shop. It has recently passed on to a new owner with almost enough pieces to make another car!
Anyhow, it has been outfitted with a roll-bar the stronger 1098cc engine from a Sprite MkI or Midget MkII. This probably indicates some sort of motorsports use, so if anyone has images or knows of a white Bugeye, with red interior and a Brookland Race Windscreen that use to race back in the day please let us know.
The absolute easiest way to distinguish this car is the Fred Deeley badge on the back. Sometime in the 1970s it appears the car was refitted for road use. The original Moto-Lita wheel is a real treat.