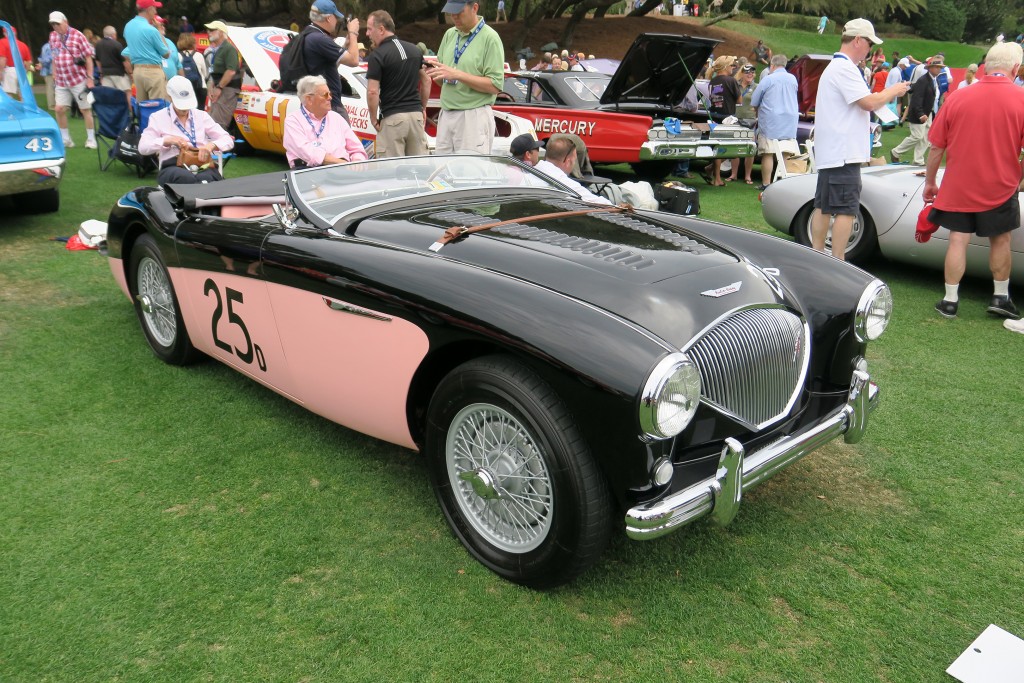 At the 2016 Amelia Island Concours d'Elegace Martin and Dottie Stickley displayed their 100 showcar complete with pink paint and interior.
They described the car as:
This car was selected by Donald Healey to introduce the new 100M model to the public at the Earl's Court Motor Show in London in October of 1955.
To attract attention it was painted black with pink coves and pink interior.
This being the only Austin Healey to ever be completed by the factory in these colors.
It was raced by Donald Healey and Roy Jackson-Moore in Nassau, Bahamas in December of 1955 and by Jackson-Moore at Santa Barbara and Palm Springs, California in 1956.
As an old race car, it was lost for 20 years, when Alan Alfano purchased it, installed a correct 100m motor and proceeded to restore it.
It was not until 1985 that the British Motor Inudustry Heritage Trust informed him it was the Earl's Court 100m show car.
He completed his restored in 1991. The current owner aquired the car in 2013.