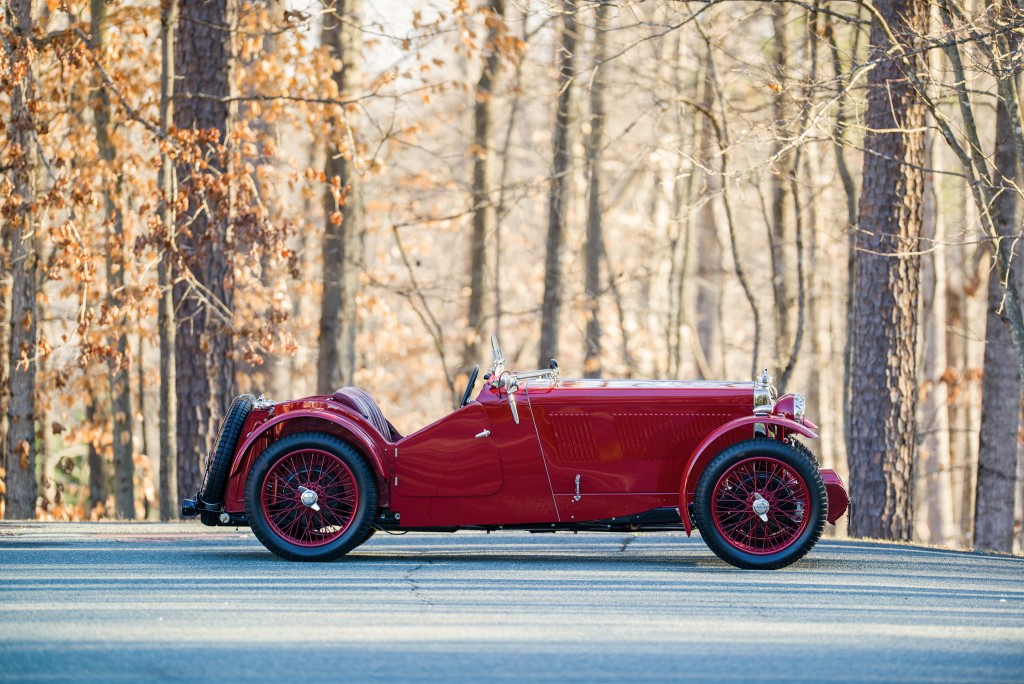 This 1932 MG F-Type Magna will be offered by Rm Sotheby's at their upcoming sale at Amelia Island on Saturday, March 12, 2016.
Is it one of the rare six-cylinder models and outfitted with a supercharger in front of the car.
The F-Type cylinder MGs were produced for two years with a production of 1250 cars.
RM says
The example offered here, chassis number F0700, was originally built with bodywork by Jarvis of Wimbledon and used as that coachbuilder's company demonstrator, as featured in the April 1932 issue of The Light Car magazine. In the 1960s, it was beautifully rebuilt to the most desirable F2 specification, including installation of a period-correct aftermarket Arnott supercharger. Some three decades later, in the 18-year ownership of Tom Metcalf of Mansfield, Ohio, it was fully restored, reportedly using only U.K.-sourced authentic parts, a restoration which still presents very beautifully today, with little wear since. It was subsequently displayed at the Amelia Island Concours d'Elegance.
The gleaming Saratoga Red bodywork contrasts beautifully with excellent brightwork, painted wire wheels, and a folding windscreen, accompanied by dual Brooklands racing screens. The leather-trimmed cockpit is complete with dual bucket seats and a machine-turned dashboard, with instruments housed within octagonal bezels. Overall, the appearance is clean, well maintained, and still of excellent quality throughout; the car is an attractive little jewel.
Images by Greg Keysar ©2016 Courtesy of RM Sotheby's