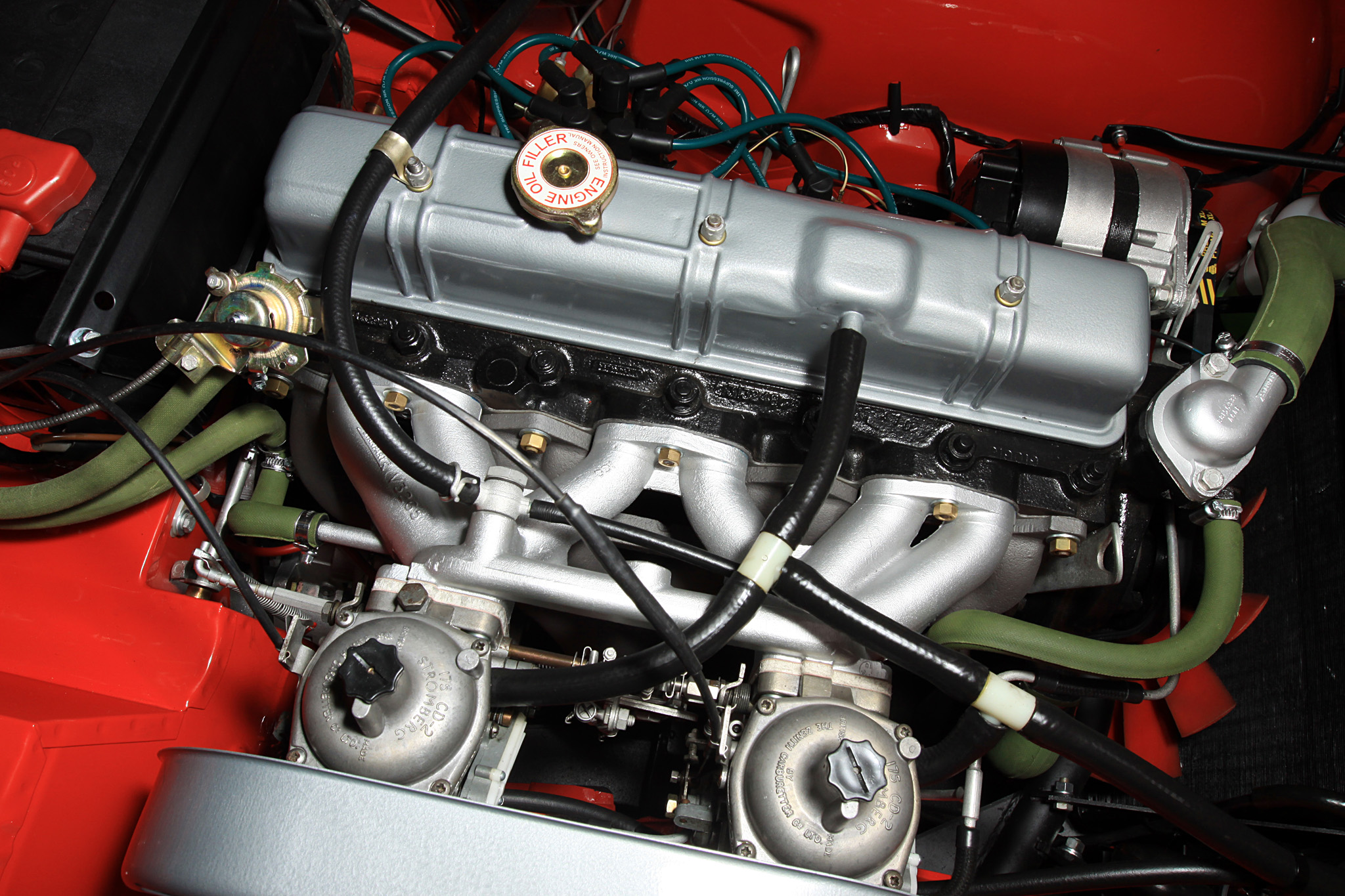 Just got the Pimento Red TR6 out of storage for the final few pieces.
At the owner's request we are assembling a book with every detail of the car.
Attached are some snaps under the hood from earlier today. Many of the new bits, well almost all of them, came from the roadster factory including the oem-style bottles, battery leads and ignition wires.