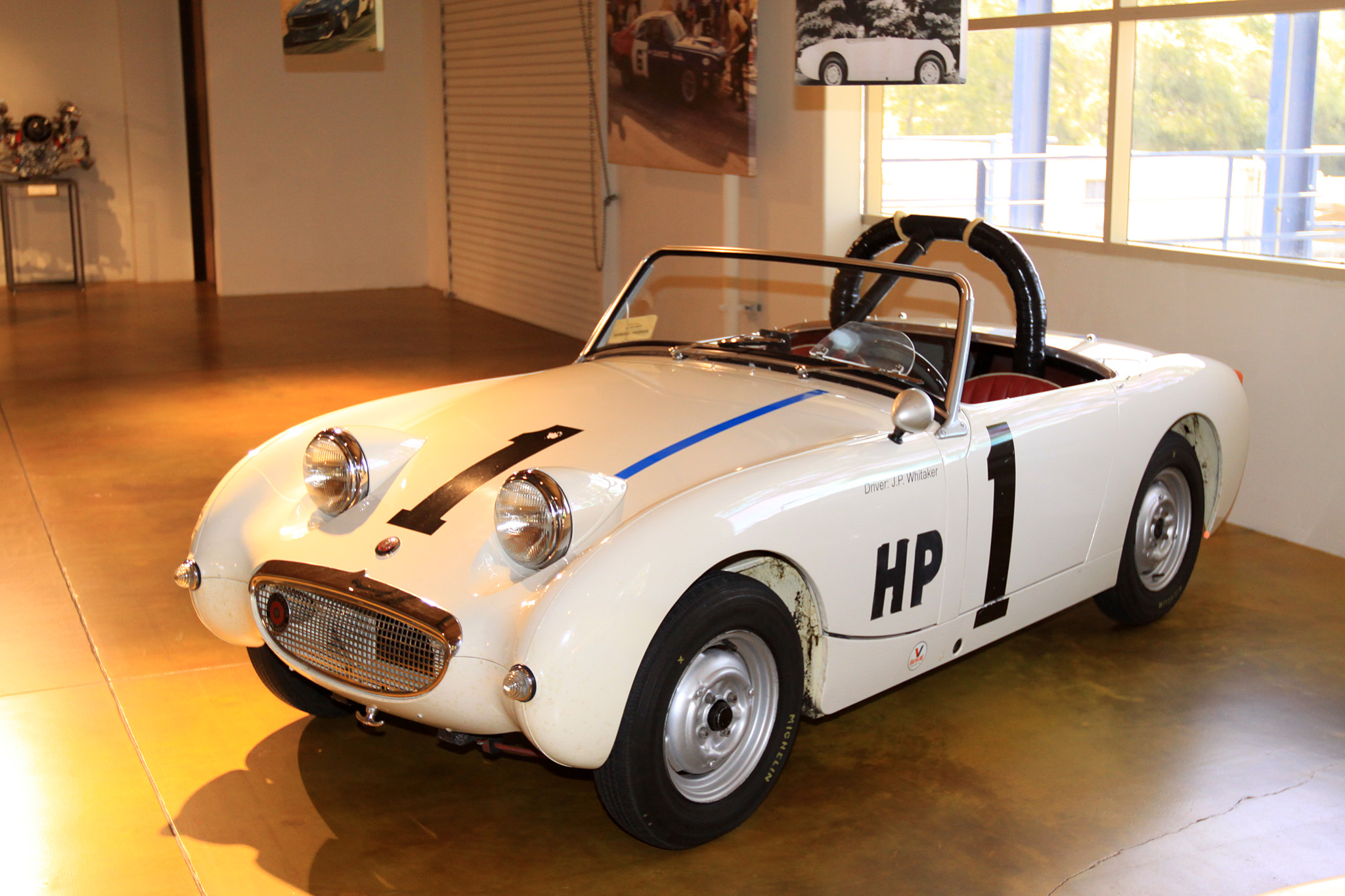 On route to the Monterey festivities we stopped by Canepa Group Inc which is Bruce Canepa's impressive museum, salesroom and restoration facility in Scotts Valley, California. Among the world-class Porsches, Ferraris and Lamborghinis we spotted this diminutive Austin-Healey Sprite which was purchased new in 1959 by J.P. Whitaker who actively raced the car from 1959 to 1967.
Canepa says the 19,500 listed on the odometer is believed to be correct and many of those were from towing the car to various events behind J.P's matching Plymouth Valiant Station Wagon.
We have included photos of this exceptionally originally Bugeye and also some images from Canepa's restoration facility.