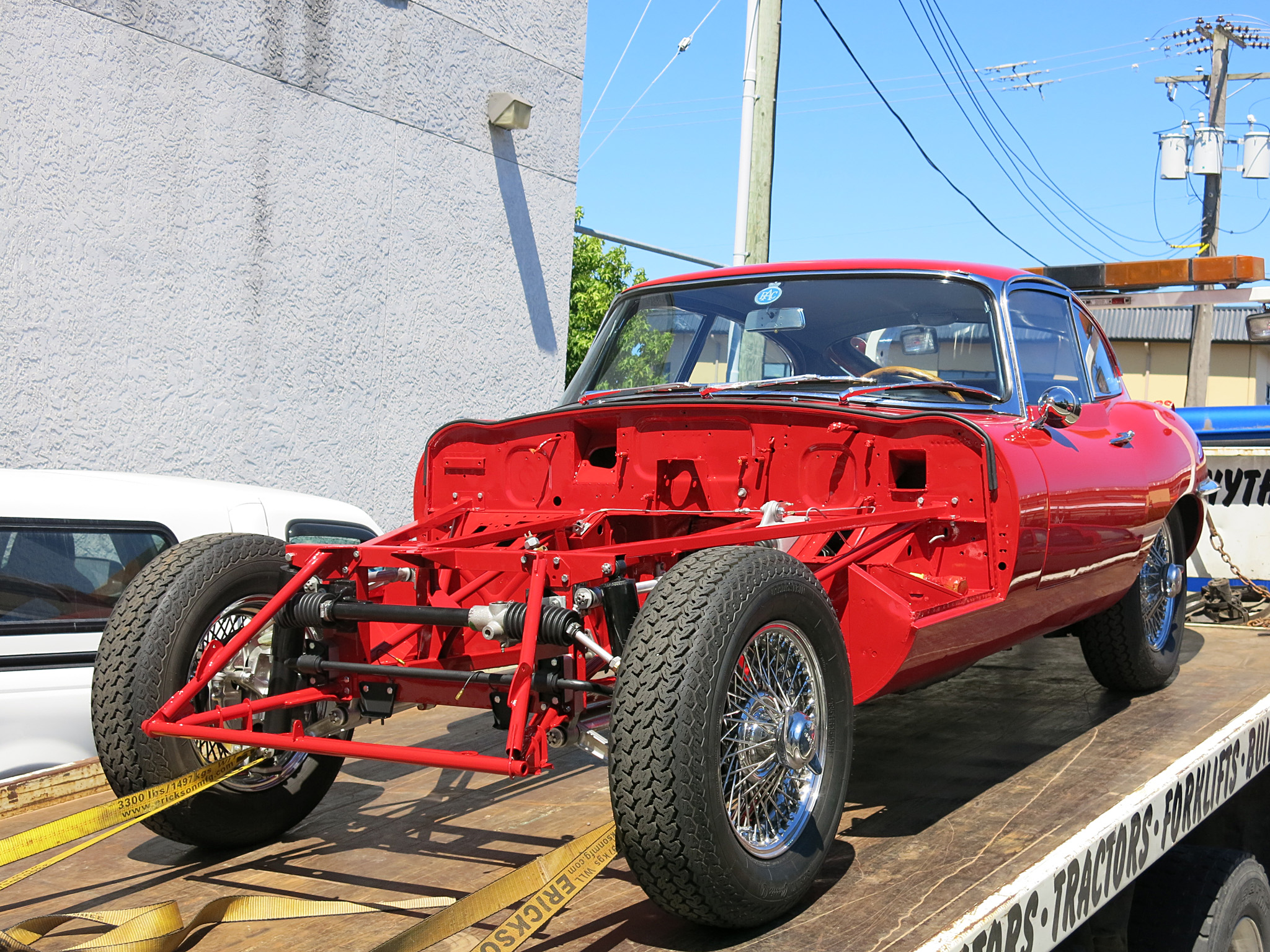 With the suspension now completely assembled, The Italian Job, our 1965 E-Type restoration, is coming along nicely and ready for phase two.
This week it was delivered back to our customer who will carry out some work and look after the car while we are away in Monterey.
The entire assemblage benefits from CAD plating and a high regard for finished fit.